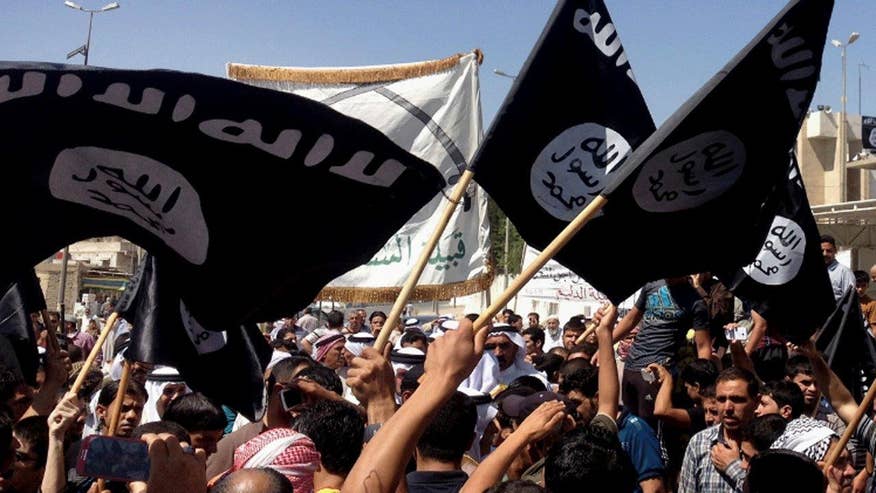 The Islamic State militant group on Saturday urged its supporters to intensify attacks against the West but didn't take responsibility for the disappearance of EgyptAir Flight 804.
A 31-minute recorded statement, the first by a high-level Islamic State leader since late last year, came on the cusp of the Muslim holy month of Ramadan in June and was a rallying cry for followers to continue fighting.
Islamic militants consider Ramadan to be the most sacred period for acts of martyrdom. It is a month dedicated to personal sacrifice and fasting, and extremist groups such as Islamic State, al Qaeda and the Taliban rally their troops ahead of the month.
"Ramadan is upon us, the month of invasions and jihad... the month of conquests. So get ready and prepared. Be keen on spending it as a conqueror in the name of God," Abu Mohammed al-Adnani, an Islamic State spokesman and senior leader, said in the statement that was posted on online. He implored supporters to make Ramadan "a month of destruction on infidels everywhere, especially soldiers of infidels in Europe and the U.S."
Supporters of Islamic State have been cheering the demise of EgyptAir Flight 804 on social media since the Airbus 320 aircraft came down in the Mediterranean Sea on Thursday as it approached Egypt's coastline on a flight from Paris. Sixty-six people were on board.
Islamic State's supporters had speculated on social media on Saturday that the militants' statement would carry an admission of responsibility. The group's Egyptian affiliate Sinai Province had claimed the downing of a Russian passenger jet in October, which killed all 224 on board.
But days after Flight 804's disappearance, there hasn't been a claim of responsibility for the crash. Egyptian authorities said the tragedy was more likely due to terrorism than a technical fault, and investigators claimed the plane sent a series of automated warning messages minutes before crashing, indicating smoke was detected in the aircraft's nose.
"If it is indeed terrorism and there isn't a claim, it could be because the organization wants to give the other cell members time to go to ground," said William McCants, a senior fellow at the Brookings Institution.
Islamic State's Ramadan appeal will likely spawn an pickup in violence across the Mideast, where the extremist group has used its affiliates to fan out across the region, threatening countries from Egypt to Yemen.
Click for more from The Wall Street Journal.