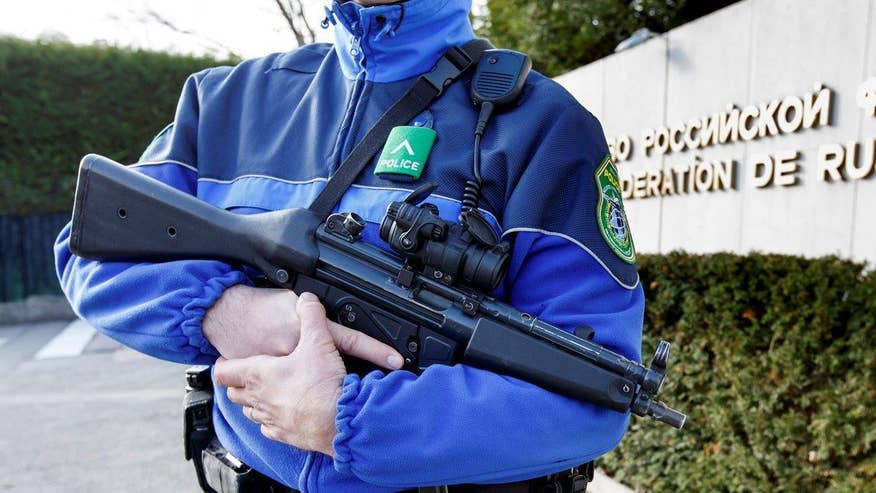 Police in Geneva arrested two Syrian men after traces of explosives turned up in their car, Swiss media reported Friday, one day after officials announced a search for suspects allegedly linked to the Islamic State terror group.
The new reports, from the newspaper Tribune de Geneve and Swiss television, did not indicate whether the arrests were connected to the ongoing search. The men were not identified.
Swiss officials said Thursday that Geneva police were hunting for at least four suspects allegedly linked to ISIS and believed to be plotting a "specific" attack in the city. Across town, the head of Geneva security met with the top official at the city's U.N. office, one of many diplomatic sites where guards carrying submachine guns have been deployed.
Michele Zaccheo, a U.N. spokesman in Geneva, said there was "no specific threat" targeting U.N. personnel, and insisted "We are taking the right kinds of precautionary measures."
The Geneva department of security said in a statement Friday that "the level of vigilance remains unchanged for now" and reinforced police deployments will be maintained. It said the public can stay informed through a mobile phone app.
Among other events, Geneva hosts a centuries-old commemoration called "Escalade" this weekend recalling a 1602 battle in which citizens repulsed Savoy invaders.