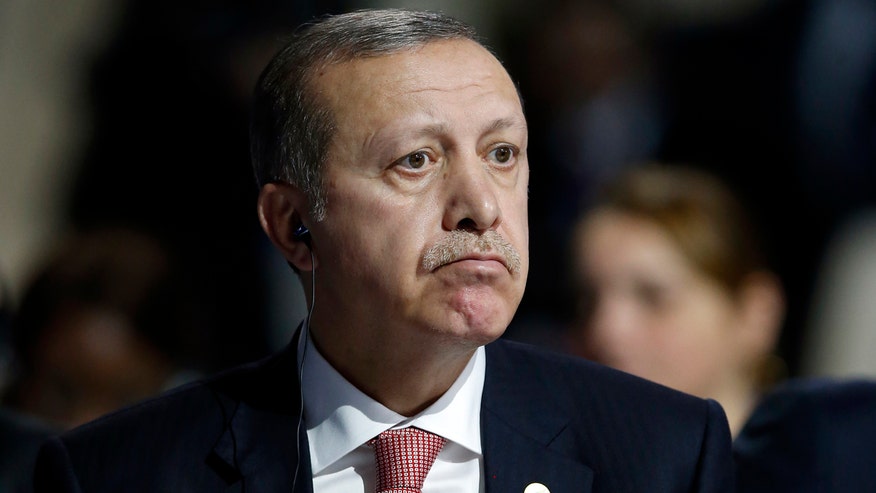 Turkey's foreign minister called on Russia Monday to end "provocative acts" after Turkish media captured images of a Russian soldier apparently pointing a missile launcher as his warship navigated through the Bosporus strait on its way to the Mediterranean.
Mevlut Cavusoglu said Turkey had made the necessary response over Sunday's incident which came amid escalating Russian-Turkish tensions following Turkey's downing of a Russian plane.
Cavusoglu did not provide details but said: "The ship's passage in such a way was an openly provocative passage. This has to end."
Turkey also summoned the Russian ambassador on Monday and warned Russia not to engage in such a provocation again, according to Reuters.
Cavusoglu renewed a call for the two sides to overcome tensions through diplomatic means and for Russia to halt punitive sanctions on Turkey. "We are asking Russia to act as a more mature state," he said.
The Associated Press contributed to this report.