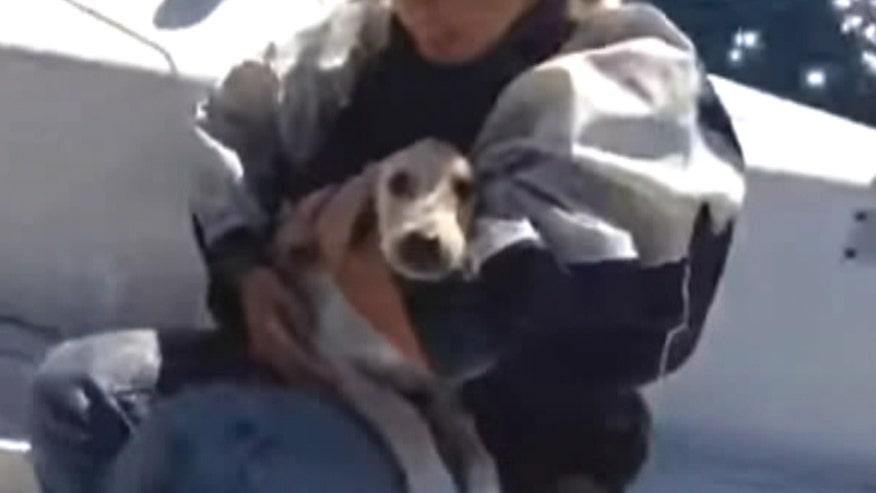 A team of sailors spotted something strange approaching their yacht off the Italian coast -- not a fish, but a Labrador retriever.
Video captured the puppy, Noodles, slowly paddling toward the sailors before they pulled it onto their yacht. They say the rescue happened in late-October, and the video has spread on social media.
The sailors on the RYCC Savoia dried off the puppy and eventually returned Noodles to its owner, who had reportedly filed a missing pet report with police.
Earlier in the day, Noodles had fallen off a ferry traveling between Ischia and Naples. The ferry company apologized for failing to stop for the dog, believing it had drowned, local media report.