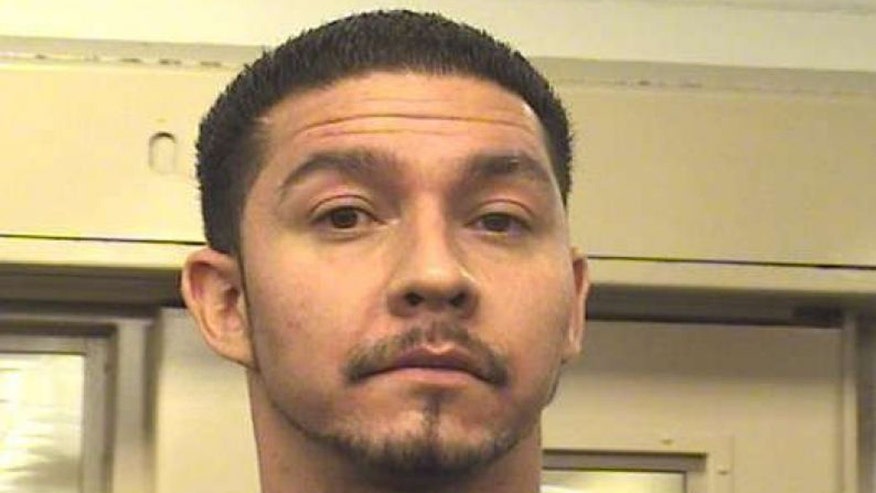 ALBUQUERQUE, N.M. – Police say a man detained in the killing of 4-year-old Lilly Garcia has admitted to the shooting.
Tony Torrez is accused of gunning down Lilly during a road rage dispute with her father. Her death has sparked national outrage and has horrified the country.
The father told authorities that he was trying to exit I-40 when a car forced him out of his lane, according to a police statement.
"The two drivers exchanged words when Torrez pulled out a gun and shot at the red truck driven by Lilly's father," the statement continued. "Lilly was hit at least once in the head."
Lilly was riding in the backseat with her 7-year-old brother after they were picked up from school Tuesday. All there were traveling down the main east-west freeway in Albuquerque.
The father quickly pulled over and tried to administer first aid to his daughter as a bystander called 911.
In the roughly minute-long call released by police, a man is heard alerting an operator to a truck stopped on the median on Interstate 40 on Albuquerque's west side with "an adult holding an unresponsive child."
Two nurses showed up and tried save the girl's life as ambulances arrived and rushed her to the hospital, where she died, Albuquerque Police Chief Gorden Eden said.
Authorities quickly began pressing for tips, offering roughly $25,000 for information that leads to the arrest of the shooter, who was driving a newer-model maroon or dark red Toyota Corolla or Camry with a spoiler on the trunk and dark tinted windows. The car also had a University of New Mexico license plate.
Police said an anonymous caller provided the name of a possible suspect a day after the shooting.
With that information as well as tips from the community, detectives were able to find the suspect, detaining him without incident.
"This evening, Torrez confessed to investigators he was responsible for the murder," the police statement said.
He was also charged with weapons violations.
At a late-night news conference, Eden released details of Torrez's arrest as well as information about the unrelated shooting that evening that left a city policeman critically wounded. A suspect was later arrested in that case.
"For me, this is a terrible day. A terrible day," Eden said.
Earlier in the day, he described the search for a road-rage suspect.
Albuquerque officers "have not stopped or slept," the police chief said. "Every officer in law enforcement in New Mexico is currently looking for the vehicle I described."
It's not clear what led the incident to escalate, but the father told officers the shooting was the result of road rage.
Mayor Richard Berry said the slaying "cut to the core" of the community. Police worked with state transportation officials to post requests for tips on interstate billboards.
Based on reporting by The Associated Press.
Like us on Facebook
Follow us on Twitter & Instagram