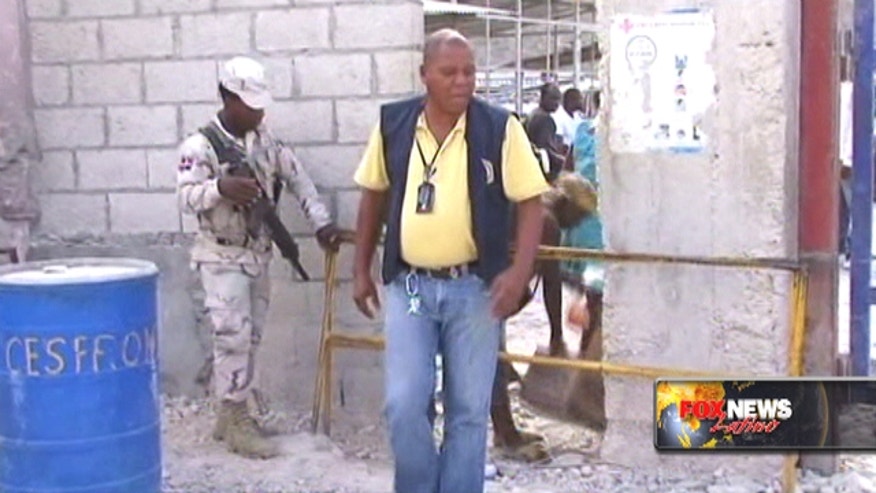 Despite the Dominican Republic and Haiti being locked in an immigration battle with hundreds of Haitians getting deported that has thrown the region of the countries' almost 250-mile-long border into turmoil, private-sector groups in both countries are touting new co-ordinated investment opportunities in four areas along the border.
In an interview with Fox News Latino, the president of the D.R.'s National Council of the Private Enterprise, Rafael Blanco Canto, stated that the $2 billion investment plan under discussion between the two nations would help spur economic growth along the poorest areas of both countries on the island of Hispaniola.
"The investment would come from both private sector in Haiti and private sector in the Dominican Republic," Blanco told Fox News Latino. "The investment would concentrate on four areas along the border and would add factory jobs, agricultural jobs and tourism infrastructure over the next 5 to 10 years."
Blanco added, "We could attract visitors to visit two countries on one island."
The Dominican Republic is also trying to continue to expand its hold on tourism in the Caribbean – a task that could be harder as Cuba becomes more and more open to American travelers.
In 2013, the D.R. hosted a record 4.7 million visitors, 1 out of 4 of whom were from the United States. It was named the Top Destination of the Year in 2013 by Expedia.com.
According to Blanco, the warming of relations between the U.S. and Cuba will only serve to help Dominican tourism.
"We see the opening of Cuba as a challenge and an opportunity," Blanco said. "In reality we have been competing with Cuba all these years for the international market – Canada, South America and Europe. We have been successful in competing with Cuba. We have no doubts that we will be successful. We have state-of-the-art infrastructure. We have more than 70,000 hotel rooms."
Follow us on twitter.com/foxnewslatino
Like us at facebook.com/foxnewslatino
Bryan Llenas currently serves as a New York-based correspondent for Fox News Channel (FNC). Click here for more information on Bryan Llenas. Follow him on Twitter @BryanLlenas.