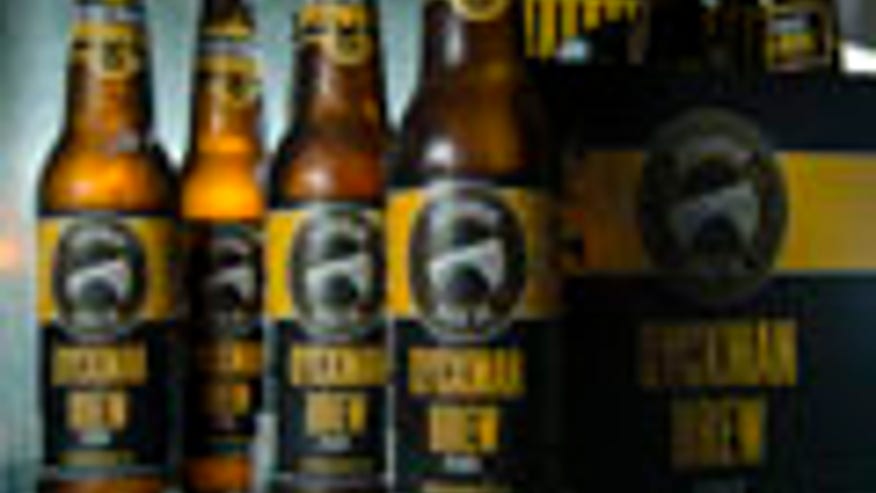 New York – How about being in your 20's and starting a beer company. Doesn't that sound like a sweet gig?
It certainly is for Juan J. Camilo, who started the Dyckman Beer Company two years ago. Camilo told Fox News Latino that what has become a full-fledged company with a handful of employees began as a hobby.
"I used to brew at home for fun," Camilo said. "I started experimenting with beers and recipes, adding fruits that spoke to me as a person with what I grew up eating and drinking."
Apart from a traditional pilsner, the company will be putting out six seasonal flavors in 2015.
Camilo was born in the Dominican Republic but moved to upper Manhattan, a portion of the city dominated by Dominicans and Puerto Ricans, as a toddler, so you can expect a tropical touch to Dyckman's flavors.
"One of our signature winter beers is going to be a café con leche milk stout," he said. A spring brew called "Chinola" will have passion fruit in it.
The company's slogan is "Una Vaina Bien," roughly translated to "A Good Thing," an expression that is very familiar to people from the Dominican Republic and other places in the Caribbean.
The reason he chose it, Camilo explained, is because it's used to indicate "something awesome, something delicious," he said.
"You always want to stand out in a crowd, to be different."
Like us on Facebook
Follow us on Twitter & Instagram