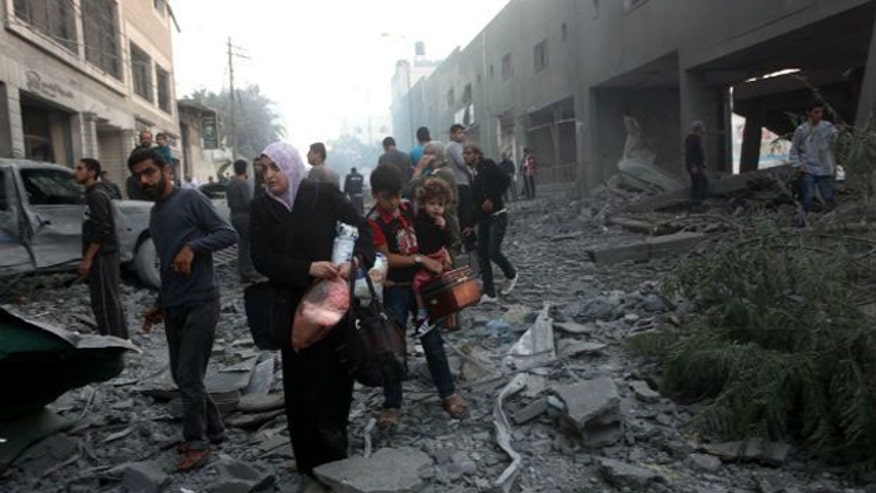 UNITED NATIONS – Secretary-General Ban Ki-moon says "the massive deaths and destruction in Gaza have shocked and shamed the world" and is demanding an end to "the senseless cycle of suffering" in the Israeli-Palestinian conflict.
"We will build again, but this must be the last time to rebuild," the U.N. chief told the General Assembly Wednesday. "This must stop now. We must go back to the negotiating table."
Ban said the U.N. understands Israel's right to defend itself from Hamas rockets but "the horror that was unleashed on the people of Gaza" raises serious questions about respect for international law that requires a distinction between civilians and combatants and proportionality.
U.N. human rights chief Navi Pillay told the assembly that "any attacks in violation of these principles .... may amount to war crimes."