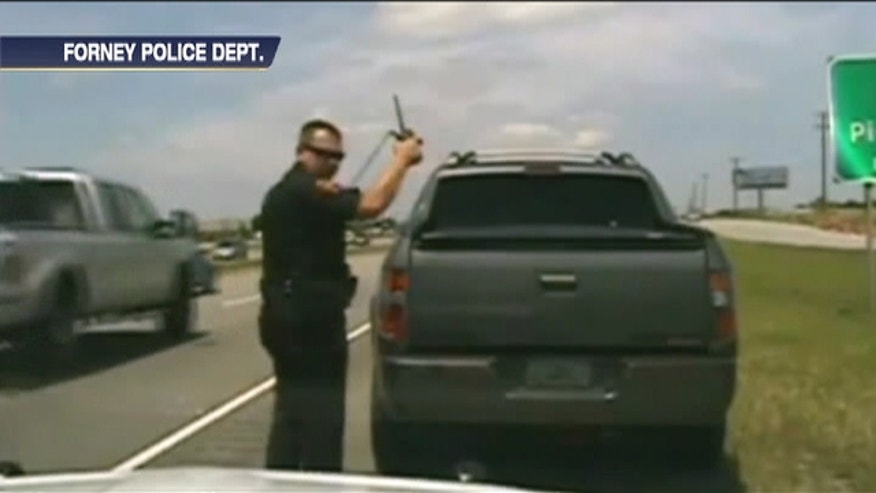 George Zimmerman, the former Florida neighborhood watch recently acquitted in the shooting death of Trayvon Martin, was pulled over for speeding in North Texas on Sunday afternoon.
He was spotted on Highway 80 in Forney, east of Dallas, and was issued a warning. According to TMZ, he told the cops he was heading "nowhere in particular."
When he was stopped, Zimmerman informed the police officers that he had a gun in his glove compartment. Since he has a concealed handgun license, the firearm was considered legal as long as he notified the police of its existence.
After receiving the warning he was let go after about five minutes, once the police had determined there were no warrants out for his arrest.
Police allegedly told TMZ.com that Zimmerman was not dressed in a disguise.
Zimmerman, 29, was spotted earlier this month on July 17 when he helped rescue a family of four from an overturned SUV, according to the Seminole County Sherriff's Department.
His brother, Robert Zimmerman, Jr., confirmed it was his brother that helped the family, but he declined further comment.
According to Zimmerman, he shot the 17-year-old in self-defense. However prosecutors say Zimmerman racially profiled Martin as he walked through the gated community where Zimmerman lived and often patrolled. Martin was returning from a convenience store on a rainy night in February 2012, wearing a dark hooded shirt. The two eventually got into a fight and Zimmerman shot Martin.
Zimmerman was found not guilty on July 13.
Follow us on twitter.com/foxnewslatino
Like us at facebook.com/foxnewslatino