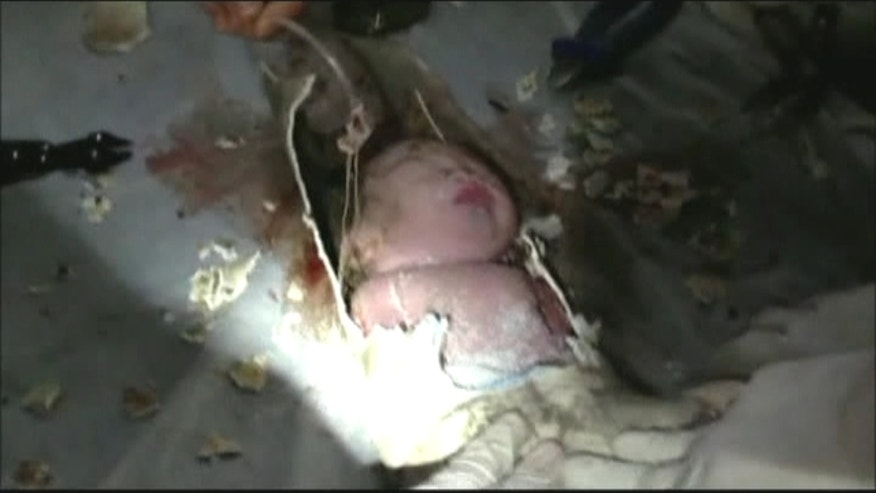 Authorities have charged a bus driver in connection with a freak accident that killed a baby in West New York, N.J.
The Hudson County Sheriff's Office said the bus went out of control Tuesday afternoon and struck a lamppost, which fell onto a baby carriage, according to the Jersey Journal.
The victim, Angela Paredes, was 8 months old, Sheriff Frank Schillari said.
The infant's mother was not injured, the Jersey Journal reported. Officer Michael Stetson told the newspaper the mother was crying hysterically when he arrived, and that he administered CPR to the bloodied infant.
The Sheriff's Office charged the bus driver, Idowu Daramola, 48, of Thornwood, N.Y., with reckless driving, using a cellphone while operating a vehicle, and death by auto, authorities said.
The bus was operated by Sphinx Transportation, which provides shuttle service between New Jersey and New York.
A witness told the newspaper the bus dropped off passengers then went out of control, striking the lamppost, hitting a tree and another lamppost and then ramming into a parked car.
The mother, child and driver were all taken to Jersey City Medical Center, officials said.
Authorities are investigating the incident.
For more stories go to myfoxny.com.
The Associated Press contributed to this report.