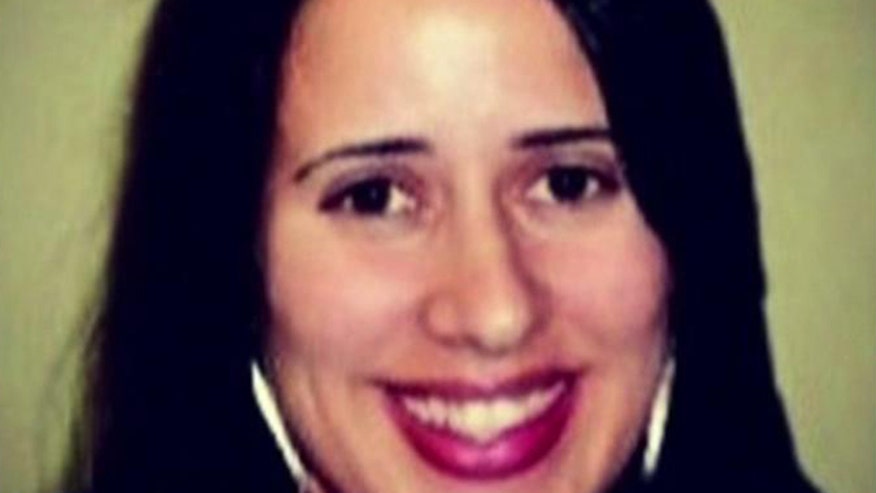 A missing New York City woman has been found dead in Istanbul, Turkish police confirm to Fox News.
Police say they were able to identify 33-year-old Sarai Sierra as she had her license on her. She was reportedly stabbed to death. Another report say she may have had a head injury.
Authorities reportedly have nine people in custody in relation to her death. It is not clear if all nine are suspects.
The Anadolu Agency reports residents discovered the body near ancient city walls in a low-income district.
She was in regular contact with friends and family and was last in touch with her family on Jan. 21, the day she was due back in New York. She told them she would visit Galata Bridge, which spans the Golden Horn waterway, to take photos.
The location where the body was found, is a few kilometers away the bridge. It is near a major road that runs alongside the sea of Marmara and offers an iconic view to visitors of dozens of tankers and other vessels waiting to access the Bosporus strait. Police stopped traffic on the road as forensic police inspected the area.
Anadolu suggested Sierra may have been killed at another location and that her body may have been brought to the site to be hidden amid the city walls.
Shortly after her body was discovered, a woman came forward and told police she had seen a white car parked near the city walls as she was driving there the night of Jan. 29, Anadolu reported. She said a man was trying to remove "something" from the car.
"At that moment, I noticed a woman's hand," Anadolu quoted the woman as telling reporters after talking with police. The agency said she declined to give her name.
Her disappearance attracted a lot of interest in Turkey, where such disappearance of foreign tourists are rare and Istanbul police had set up a special unit to find her.
Police said Friday they had detained a man who exchanged online messages with her. Police would not release his name, but Turkish news reports identified him as "Taylan."
It is not clear if Taylan is among the nine suspects currently being held.
Police say he had arranged to meet Sierra by the Galata Tower on Jan. 20, but he reportedly told authorities they never did meet, despite planning to do so.
"We did not meet that day, but we had met before," a Turkish newspaper quoted the man as saying during his interrogation. He reported said he first met Sierra online four months ago.
A source familiar with the investigation told FoxNews.com that Sierra may have contacted an "amateur tour guide" online to show her around popular sites while in Istanbul.
Authorities had remained hopeful about her survival because her U.S. phone was reportedly activated twice since she disappeared.
Sierra reportedly made a call using a Skype application on her phone Jan. 30, and the phone was turned on again Jan. 31.
Sierra's husband Steven and brother David Jimenez went to Turkey to help with the search and had given authorities access to her Facebook and Twitter accounts.
Sierra, whose children are 9 and 11, had left for Istanbul on Jan. 7 to explore her photography hobby and made a side trip to Amsterdam, Netherlands, and Munich, Germany. She had originally planned to make the trip with a friend, but ended up travelling alone when her friend canceled.
"Today, our community mourns the loss of a beloved wife, daughter, and mother of two children; as we are deeply saddened to hear the news of Sarai Sierra's death," Rep. Michael G. Grimm, R-NY, said in a statement.
"From the time her family notified us of her disappearance, my staff and I have been working tirelessly with Mrs. Sierra's family and U.S. and Turkish officials to resolve this case. Today's news is truly a heartbreaking tragedy," he said.
"I commend the Turkish government, our State Department and law enforcement officials who dedicated all available resources towards efforts to locate Mrs. Sierra, and greatly appreciate their compassion towards her family. I urge Turkish officials to move quickly to identify whomever is responsible for her tragic death and ensure that any guilty parties are punished to the fullest extent of the law. "
"My deepest condolences remain with Mrs. Sierra's family and friends, and I urge all members of our community to continue to keep them in their thoughts and prayers."
"I spoke to my sister every day," her sister told FoxNews.com Wednesday. "I miss her so much and love her. That's all I can say."
FoxNews.com's Cristina Corbin and The Associated Press contributed to this report.