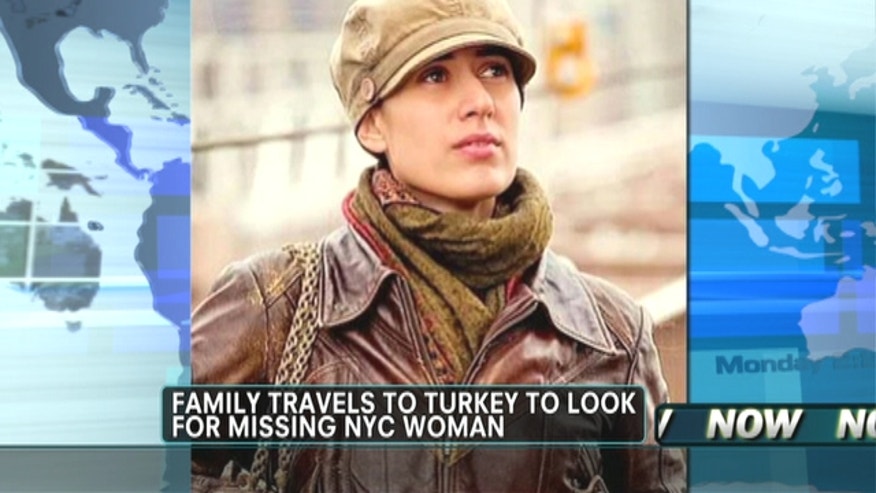 Police have a lead in the case of Sarai Sierra, the New York City mother who went missing while vacationing in Istanbul last week.
Police in Istanbul on Friday detained a man who exchanged online messages with a missing New York City woman after questioning him over her disappearance.
Sarai Sierra, a 33-year-old mother of two, went missing while vacationing alone in Istanbul. She was last heard from on Jan. 21, the day she was due back home.
A police official in Istanbul said police had questioned a man who had been in contact with Sierra during her stay in in the city. The official refused to identify him or provide further details on the arrest. He spoke on condition of anonymity in line with government rules that bar civil servants from speaking to reporters without authorization.
Turkish news reports said Sierra had arranged to meet her contact on a bridge she planned to photograph on the day she went missing. It was not known if the meeting had taken place.
The Turkish news site, the Hurriyet Daily News reported that man, who identified himself to Sierra on social media sites as "Taylan," was taken into custody after being questioned yesterday by authorities.
"We did not meet that day, but we had met before," Taylan said, adding that he had first met Sierra online four months ago.
Sierra's husband, Steven, and her brother, David, have been in Turkey since the beginning of the week aiding government officials in their search.
Steven Sierra gave police authorization to access his wife's social media sites, saying he knows authorities are working hard to find Sierra.
"It's been emotionally overwhelmingly," Steven wrote in an email to the Staten Island Advance.
"But, I and my family must rely on Hope & Faith in The Lord, & nit allow fear to rule our thoughts & lives."
The office of U.S. Rep. Michael Grimm (R-NY) has been in constant contact with officials overseas throughout the search for the missing Staten Island resident.
As of Thursday, they had yet to receive any further updates on the investigation.
Sierra has not been heard from since Jan. 21, the day she was set to return home from a three-week-long trip to Turkey. Sierra, who is Puerto Rican, was traveling alone.
The Associated Press contributed to this report.
Like us on Facebook
Follow us on Twitter & Instagram