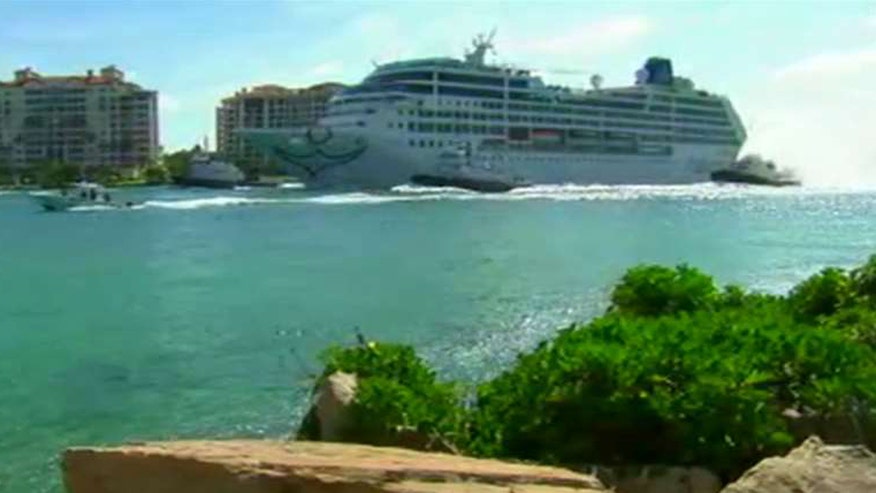 Whether it's hanging out on the beach, cruising the Greek isles, dining on a five-course vegan meal, or finding your Zen, some folks just want to do it all-- naked.
But are these uninhibited adventurers just looking to let it all hang out or truly get wild?
The American Association for Nude Recreation (AANR) is the largest organization of its kind in North America. With roots dating back to 1931, the association serves over 200,000 members throughout the U.S., Canada, Mexico and beyond.
According to the AANR, would-be nude vacationers should understand the different types of leisure opportunities out there before booking. Traditional nudist clubs are actually far less sexually charged than places where bikinis, thongs, or other provocative clothing are worn.
So nudists take note: many of the resorts, cruises and activities that identify themselves as "clothing optional," can sometimes mean "swingers" welcome.
FOLLOW US ON FACEBOOK FOR MORE FOX
LIFESTYLE NEWS
Regardless, nudist travel is booming, says Nancy Tiemann, president and co-owner of Bare Necessities Tour & Travel, which has been in business since she and her co-founder/ex-husband first booked 30 nude travelers on a sailboat 27 years ago.
Today, they're booking hundreds of travelers at a time, filling up ships. "We've grown exponentially," Tiemann said.
Looking to get in on the bare bones action?
Here are five vacations and activities you can do wearing nothing but a big smile.