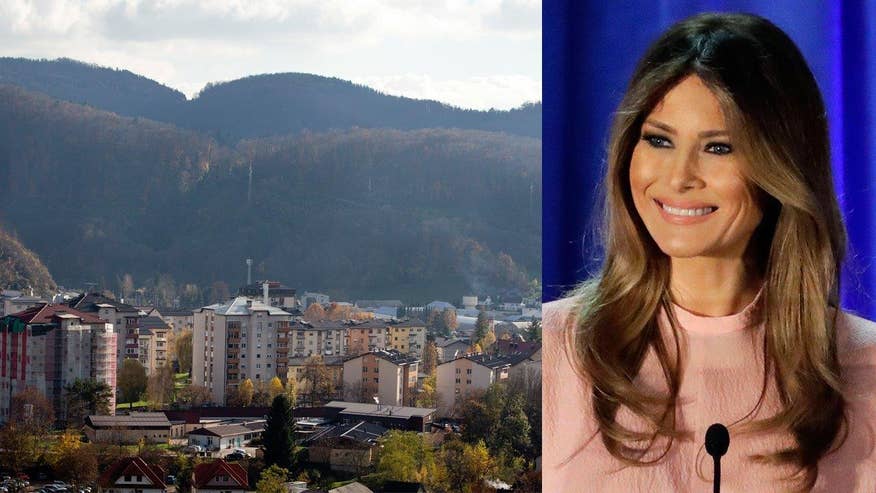 Donald Trump victory in Tuesday's presidential election is already being met with mixed reactions from leaders around the world.
But the New York businessman's big win could be a tourism boon to one Central European country in particular.
That's the hope of some in the small Slovenian town of Sevnica, the birthplace of future first lady Melania Trump.
Already a success? Trump uses official DC hotel opening to plug brand triumphs
"Sometimes the pressure of the media was too hard. The people of Sevnica are not used to it. On the other hand, the global attention is positive because Sevnica is developing into a tourist destination," Sevnica mayor Srecko Ocvirk told Reuters Wednesday.
The town, which has fewer than 5,000 people, is located in the foothills of the Alps, and has largely operated under the radar of foreign visitors until recently. But local residents supported Trump's campaign, Ocvirk said. And now, with the defeat of Hillary Clinton, Ocvirk says Sevnica is "very satisfied with the result."
Melania Knauss was born in Slovenia in 1970 and lived in an apartment block in Sevnica before her modeling career took her to Milan and, later, to the U.S.
After being thrust into the national spotlight, Trump's wife has wrought renewed interest in the small European country. Slovenia, a former Yugoslav republic is about the size of New Jersey, has a population of around 2 million people.
Inside the Benjamin, Trump's DC hotel bar that serves wine by the spoon
While Trump's win may help boost foreign foot traffic in Slovenia, foreign arrivals to the U.S. may be headed on a downward trajectory.
According to the Independent, a top travel industry figure has cautioned that prospective British visitors to the U.S. may elect to stay home following Trump's upset win.
"Following confirmation of a win for Donald Trump in the presidential election today, we're now forecasting an unstable 2017 for U.S. tourism, with over one million UK travelers set to reconsider the country as a holiday destination," said Joel Brandon-Bravo, the U.K. managing director for Travelzoo.
In a Travelzoo survey conducted prior to the election, one in five respondents said they would "definitely" not consider traveling to America if Trump were to be elected. One in nine, meanwhile, said they would "probably" not travel to the U.S.