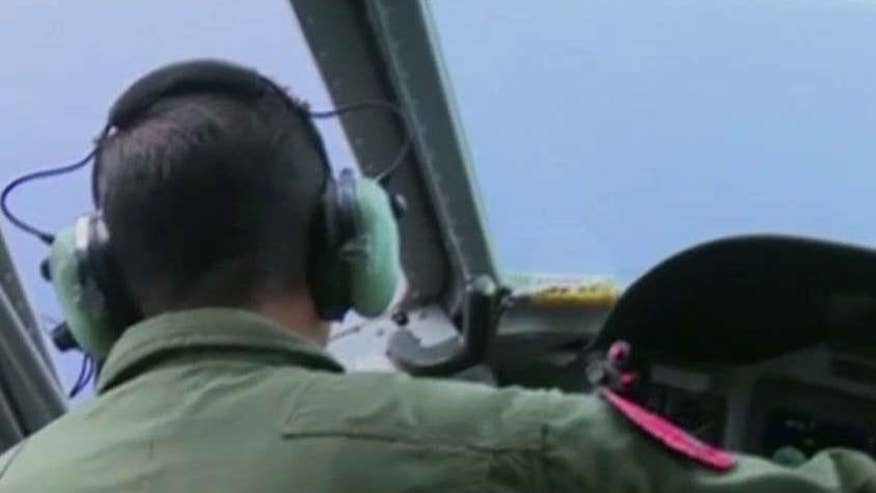 A top Airbus official said Tuesday that the crash of an EgyptAir plane strengthens the need for ejectable black boxes that can pop out before an accident and effectively ending challenging seabed searches for the devices.
According to Reuters, investigators are scouring the deepest parts of the Mediterranean Sea for the flight recorders from the EgyptAir Airbus A320 which crashed on May 19 killing 66 on board.
The black boxes emit signals for about 30 days after a crash, which gives search and rescue teams three weeks to spot them in waters up to 9,840-feet deep.
"If we have a deployable recorder it will be much easier to find," Airbus Executive Vice President for Engineering Charles Champion told reporters at an event. "We have been working on that and this only reinforces our overall approach."
The proposed idea for ejectable devices includes the recorders separating from the tail of a crashed jet, emitting a distress call. Similar devices have been sought after the crash of an Air France A330 plane in 2009 and the disappearance of Malaysia Airlines flight 370 in 2014.
Airbus said last year it was talking to aviation regulators about adding deployable recorders to two of its largest models of airplanes.
Though similar recorders are used in the military, Boeing is more skeptical about implementing the devices to commercial airlines because they haven't always worked in the military.
The U.N. has called for key data to be recoverable in a "timely manner" on jets delivered after 2021.