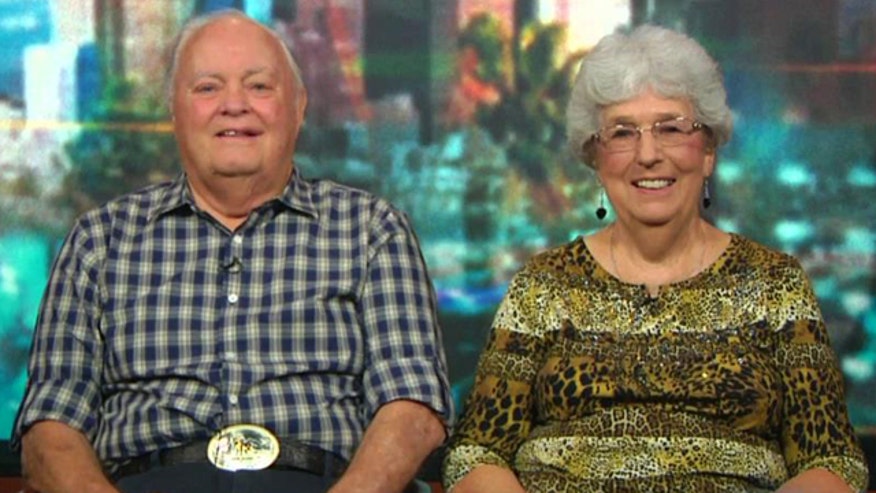 Flying may cause endless frustration but one viral video proves that airport terminals are actually still filled with love.
On Monday, Facebook user Chris GQ Perry posted a video featuring an elderly man awaiting his wife's arrival at the Van Nuys Flyaway shuttle station from LAX in Los Angeles.
The man, later identified by Buzzfeed News as Bernard Mills of Bakersfield, Calif., is seen waiting with flowers in hand. Soon, he is seen eagerly hugs his wife as she walks into the terminal.
"My grandfather is such a sweetheart — not just on special occasions, but every day," Mill's granddaughter Chelsea Fleming told Buzzfeed. "He adores all of the women in his life, especially his wife!"
Bernard met Carol on eHarmony in 2010 after both had lost their spouses.
After a summer filled with celebrity breakups, the heartwarming scene resonated with people around the world and the video has since been watched over 30 million times on Facebook and other places around the web.
Here's to true love.