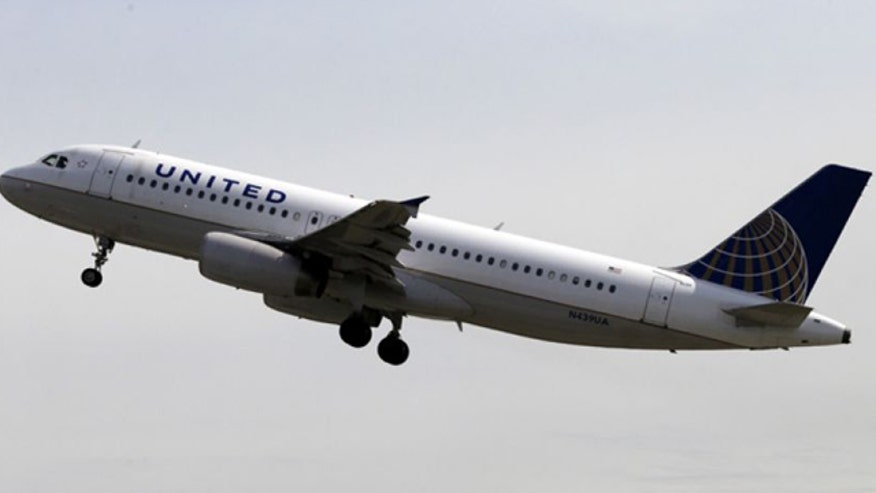 United Airlines was heavily criticized by some passengers over the weekend after the airline put them up at a Canadian military barracks when their flight was diverted.
The scheduled Friday night flight from Chicago to London was forced to land at Goose Bay in Newfoundland due to an unspecified mechanical issue. The airline said that due to a shortage of hotel rooms in the town (population approximately 7,500), the 176 passengers had to spend the night at the base.
"They put them in cots," a United spokeswoman told the Wall Street Journal. "It was not ideal."
The flight's 11 crew members, consisting of three pilots and eight flight attendants, did stay at hotels in the area. United Airlines said the passengers were provided meals in addition to their accommodations.
Some passengers and their loved ones did not take kindly to the turn of events, and took to Twitter to express their displeasure.
Life in goose bay army base, living the dream thanks united airlines @unitedairlines #epic fail #unitedsuck pic.twitter.com/qw4HTyMpdO

— Erica Keogan (@EricaKeogan) June 13, 2015
@united my wife @salliecoventry is stuck in an army barracks in goose bay (ua958). What is going on. No one knows! Terrible customer service

— Jonathan Coventry (@joncoventry) June 13, 2015
United said a replacement plane flew the remaining passengers from Goose Bay to Newark, N.J., where a third plane took them the rest of the way to London. Overflow passengers on the Saturday flight for the diverted travelers were bumped, and stayed overnight in hotels before departing Sunday on other flights.
According to the Wall Street Journal, United could not operate an extra flight to London Friday night because it had already used up its landing slots at Heathrow Airport, which is one of the most congested in the world.
"We apologize to our customers for the disruption, and we recognize this was a considerable inconvenience, so we will be refunding their tickets to London and providing additional compensation," United Airlines spokeswoman Mary Ryan said in an email to CBC News.
Click for more from the Wall Street Journal.