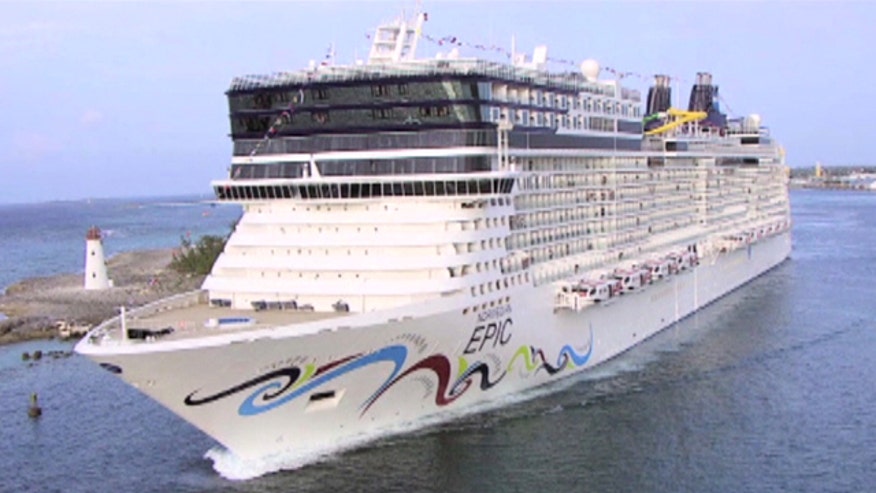 Imagine a trip to Europe when you're not lugging bags from hotel to train station to hotel, trying to navigate unfamiliar cities. You won't struggle to make yourself understood either. And when you (and the kids) are tired of native fare, there's always pizza and burgers — often 24 hours a day — on your cruise ship.
Did I mention you'll get a much needed break from the kids because you won't be responsible for entertaining them 24/7? All this and you won't bust your travel budget, either.
In fact, you might even spend less because you are paying in advance in American dollars for your lodging, meals and transportation from city to city.
MSC Cruises, for example, invites kids 11 and younger to sail free when sharing a cabin with parents and kids 12-17 sail at a reduced rate. There are special rates for military too. Seven-day Scandinavia Cruises on Princess start at just $999 per person (check out the Summer Super Savers sale through April 14 offering deals on Europe sailings).
No wonder cruising is increasingly popular in Europe — so much so that:
--The world's largest cruise ship, the innovative Royal Caribbean Anthem of the Seas, will homeport in Southampton, England when it launches next month.
--Princess Cruises, which has won kudos from Cruise Critic for its Northern Europe itineraries, will have its newest ship, the Regal Princess in the Baltics this summer on cruises departing from Copenhagen. Later this year Norwegian Cruise Line's Epic will begin sailing year round from Barcelona with a new entertainment lineup.
Got any "Frozen"-obsessed kiddos in your house? For the first time, Disney Cruise Line is exploring the Norwegian fjords and Iceland with Port Adventures that bring the land that inspired the film's Arendelle to life. There will be new experiences on board inspired by the film too — a deck party, character meet and greats and more.
But just like when you choose any cruise, you need to choose smart to get the most out of the experience. Ask yourself:
--Do you want a megaship with all the bells and whistles or a more intimate environment?
--Are their organized activities for the kids? You don't want to arrive with a three year old only to discover the programs start at age 5.
--Do you want to see major sites or explore smaller ports?
--Have you wanted to try a river cruise that will give you a chance to delve more deeply into a particular region?
--Would having a historian or other expert on board interest you — someone to help you better understand the region?
--Are you a foodie interested in exploring local cuisine and wines?
--Do you love taking pictures and videos?
That's why it's a good idea to use a travel agent who is a cruise expert. I promise that whatever floats your boat—literally—is waiting for you:
IF YOU ARE A SHUTTERBUG AND LOVE NATURE -- and have big bucks -- there are seven 2015 Arctic Itineraries to choose from on Lindblad Expeditions-National Geographic that will explore Svalbard, Greenland (see polar bears!) and Iceland. Not only are there naturalists on board, but National Geographic photographers help you up your game photographically.
IF YOU WANT TO CONNECT WITH LOCALS -- Uniworld Boutique River Cruise Collection has announced more European itineraries for this year than any other river cruise line—Do you want to see the tulips in Holland? Maybe spend a week on the Danube? English-speaking local experts are on board. Unlike other river cruises, Uniworld has nearly tripled its multigenerational itineraries. Even better, kids up to 18 get half off.
IF YOU ARE A HONEYMOONER or just cruising with your honey, consider Windstar yachts. There are no more than 300 people on board and some ships have less than 150. With two new yachts joining the fleet this summer, Windstar is sailing more itineraries in Europe than ever, with particular focus on Northern Europe. The best part: the unique events (champagne reception in Monte Carlo maybe?) and the chance to explore smaller ports away from the crowds with your favorite person.
The hard part—choosing! See you on board!
Eileen Ogintz is the creator of the syndicated column and website Taking the Kids. She is also the author of the ten-book Kid's Guide series to major American cities and the Great Smoky Mountains. The third-edition of the Kid's Guide to NYC has just been released.