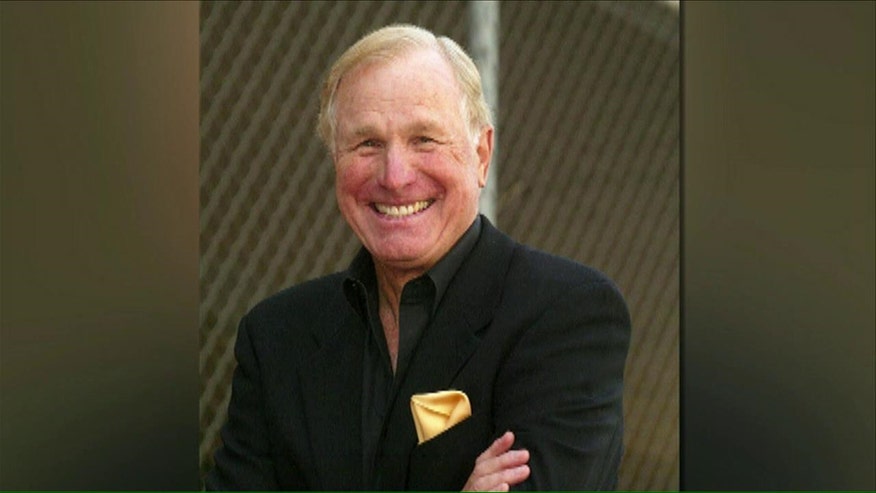 DISCLAIMER: THE FOLLOWING "Cost of Freedom Recap" CONTAINS STRONG OPINIONS WHICH ARE NOT A REFLECTION OF THE OPINIONS OF FOX NEWS AND SHOULD NOT BE RELIED UPON AS INVESTMENT ADVICE WHEN MAKING PERSONAL INVESTMENT DECISIONS. IT IS FOX NEWS' POLICY THAT CONTRIBUTORS DISCLOSE POSITIONS THEY HOLD IN STOCKS THEY DISCUSS, THOUGH POSITIONS MAY CHANGE. READERS OF "Cost of Freedom Recap" MUST TAKE RESPONSIBILITY FOR THEIR OWN INVESTMENT DECISIONS.
GLOBAL TURMOIL PUTTING SPOTLIGHT ON US LEADERSHIP AROUND THE WORLD
Michelle Fields: It's failed leadership. The reason why I think North Korea is doing this is because they feel emboldened by the fact we have struck terrible deals with Iran. Yes, it's true that North Korea acted poorly under both Democratic and Republican leadership. It's easy to say that the reason they are doing this is because they see how weak our leadership is. When Hillary Clinton became Secretary of State she said in 2009 she was going to end North Korea's nuclear program. Yet their capabilities have only
increased, and that's because our enemies see that we have weak leadership and they are taking advantage of it.
Juan Williams: you've got to avoid being easily provoked by these ants, these little twits. I think if you give up the bigger package and the bigger perspective which is that we want to keep them away from nuclear weapons, we are losing track of what's at stake here.
Jonathan Hoenig: That's exactly why Bill Clinton made the deal with North Korea in the early 90s. They're reneged on that deal. They have billions of dollars in aid, hundreds of millions in aid which kept the regime in power. Now we are doing the same thing again with Iran. A deal that's not going to get kept. $100 Billion in aid and it's weakness, it's appeasement. We need a john f. Kennedy, a Democrat who will stand up and do a Cuban missile crisis response. Not the weakness we have seen from this administration.
Jessica Tarlov: He won't be so rash to rip up a deal 30 nuclear scientists approved that over 30 military personnel and generals have approved. You guys are acting like Obama drafted this thing alone in a room and said, hey, I love Iran. North Korea is doing what they are doing because of a weak China. China doesn't want to push North Korea. They don't want to make South Korea the major power there along their border. We can't police the world. We can do a lot of work. We can't take care of everything --
GUN SALES AND GUN STOCKS SOAR AFTER PRESIDENT OBAMA TAKES EXECUTIVE ACTION ON GUN CONTROL
Michelle Fields: if he wants gun reform he should go through Congress to get it done. He points to the high profile mass shootings in the past few months as the reason why he needs to implement these executive orders. But if this was implemented a few months ago this wouldn't have stopped a lot of high profile mass shootings. Criminals don't go through background checks; they don't go through the proper process to get a gun. If they want a gun they find a way to do it. The only people who are hurt by all of this are law abiding citizens.
Juan Williams: He went to Newtown and had to deal with those parents. Those were real tears coming from parents who saw their children get slaughtered; some of those parents were in the audience. I wish he would be more outspoken about what's going on in Chicago. That's a blood bath, is what it is. Jonathan Hoenig: The irony is that Obama has been the best thing for gun stocks in this country you would imagine. The stock is up 800 percent. That's more than Google and Apple. These are terrible stories. You can't minimize these stories. I don't think it justifies using force against innocent people. The fact is it's never been safer to be in American and it's never been safer to be a child in America. Gun homicides are down 50 percent since 1993. Private firearm ownership is up. There is no justification.
Jessica Tarlov: This is such a small step. You're talking about it like this is a massive overreach, it's not. It's about winnowing away at people who are using the private seller loophole. It's adding 230 more people who will be able to conduct background checks. Dylan Roof made it through the background check system and he should not have.
REMEMBERING WAYNE ROGERS
Jonathan Hoenig: He was a living legend. He was also a real mensch and a real patriot. Wayne was somebody we all looked up to and how fortunate were we that he spent his Saturdays at the end of his 50 plus year career with us, and pouring us with so much of his wisdom. I feel lucky that I knew him and I got the opportunity to be told to shut up by him so many times. Most of the time he was right, I needed to. I will always remember him and to honor him.
Michelle Fields: Well, Wayne was a straight shooter. He was such a smart man. Like Jonathan said I'm fortunate to have had the opportunity for the past two years, more than two years to talk politics with him every single week. Like you guys said he was good at reminding me when I needed to shut up and that I needed to listen and hear his wisdom. You know, he was a great man. He's going to be missed and I'm sure all of our -- the view crew and our watchers feel the same way.
Juan Williams: The thing about Wayne, as you pointed out, Ivy League grad, Princeton, really smart. He would come across as quite the performer both in "Mash" and here on 'Cashin' In.' You have to listen sometimes. Wayne had such a heart. At one point he read a piece that my son had written about me in a magazine. He said, you know, families are all important. He talked about the dysfunction and breakdown in the black community in terms of family formation and how that's an economic hindrance. A hindrance in terms of building young people that we can be proud of. The fact that Wayne took the time, it just touched my heart. It's such a personal loss. I think it is a loss for all of us here at 'Cashin' In.' It's a loss for everybody who watches the show. He was a good man.
Jessica Tarlov: He was the best micro aggressor I ever met. He was always smiling even when delivering bad news about the economy or whatever it was that he was talking about. He was warm. That was the number one quality that I really saw in Wayne. There are people who are not so warm to liberals on this network. I really appreciated it. He welcomed me in. He was so a part of the team. The viewers who have been tweeting about him, they miss him like crazy. He was amazing.