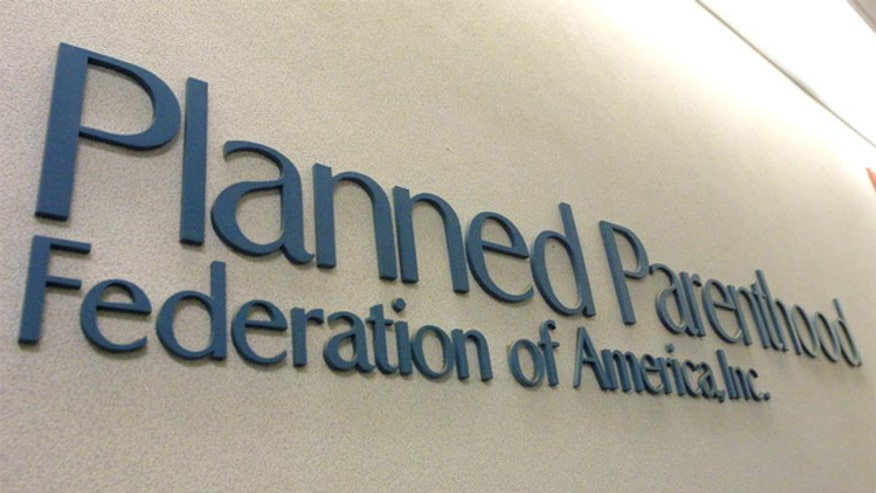 DISCLAIMER: THE FOLLOWING "Cost of Freedom Recap" CONTAINS STRONG OPINIONS WHICH ARE NOT A REFLECTION OF THE OPINIONS OF FOX NEWS AND SHOULD NOT BE RELIED UPON AS INVESTMENT ADVICE WHEN MAKING PERSONAL INVESTMENT DECISIONS. IT IS FOX NEWS' POLICY THAT CONTRIBUTORS DISCLOSE POSITIONS THEY HOLD IN STOCKS THEY DISCUSS, THOUGH POSITIONS MAY CHANGE. READERS OF "Cost of Freedom Recap" MUST TAKE RESPONSIBILITY FOR THEIR OWN INVESTMENT DECISIONS.
Defunding Planned Parenthood
Charles Payne: The videos weren't enough to convince you, we always talking about how we're barreling towards $20 trillion in debt. The idea that taxpayers are paying a wealthy organization that gets donations from the largest corporations, the wealthiest people, let them go on their own, do this kind of thing on their own. In this particular case, i think it's appalling but certainly the fact that any taxpayer money goes to it is a shame, a sin.
Gerri Willis: Whoa is right. That's the right response. Trying to defund it is nearly impossible. Why not take them to court? It's illegal to sell fetal body parts. That's what we should be doing. We should be stopping them in their steps.
Jessica Tarlov: I don't think we should be defunding Planned Parenthood. There are no federal funds that goes toward the abortions. It's 3 percent of their business. The rest is contraception, family planning.
Ben Stein: The very, very large bulk of the religious population of America thinks that abortion is murder. The idea of taking their tax money and using it to fund Planned Parenthood and getting it, yes, in their budget, abortion is a small amount. They take the money they get from the U.S. Taxpayer and they use it to pay for other things that have more of the money given them by the Hollywood beautiful people and use that. As Charles said, the money is fungible. Especially the U.S. taxpayer who hates abortion, considers it murder, is paying for abortion. That is an outrage.
Hillary's Keystone Stance
Gerri Willis: This is ridiculous. She's already been in favor of this, on that side. What's the mystery? Why the squeamishness now? She's staying as secretary of state she set up the mechanism to explore this.
Jessica Tarlov: Needless to say she doesn't want to say she's different from him. She said plain and simple in her book and on book tour, I would have bombed Syria. You know, when Obama drew the red line and he didn't follow through. She's made it clear.
Ben Stein: I think she's being extremely smart about this. She's already got the environmentalists on her side. They're not going to vote for any Republican. She's got them locked up. Now the question is unions and the people who work as ironworkers or other union workers who would be working on the pipeline, she doesn't want to alienate them. I think that's smart of her. She's a political person. She knows which way the wind blows. She knows if she doesn't get out of the wind she won't get blown around. I think it's extremely clever of her.
Charles Payne: You know, look, i think she's got a serious issue with the Obama administration. That's who she's fighting right now more than anyone else. I mean, you see this e-mail thing won't go away, a few things here and there. It really feels like she's trying to walk this really on eggshells around President Obama because this is something.
New York Raises Minimum wage to $15 an hour
Dagen McDowell: I'm a boomer baby. I don't live at home. I go there a lot, though. They are a few blocks away. I love them dearly and they feed me. But, what I would say is there are other factors going on here. We have a lot of student debt.
Ben Stein: There is no better investment in the world to keep your children living with you. That's it. Nothing. Nothing is better than that. Not Facebook, nothing is better than that. I will tell you about it another time.
Charles Payne: This is something that I'm worried about. Japan is ahead of us on this. They have the boys that don't go out. Not only don't they have girlfriends, half of them don't have sex. Everything is plunged and bad. The parents are partly to blame. I know I'm partly to blame.
Gerri Willis: I think it's mom and dad's fault. Every financial adviser i talk to says my biggest problem is my clients are giving too much money to the kids.
Stock Picks
Charles Payne: ODFL
Ben Stein: BRK-B