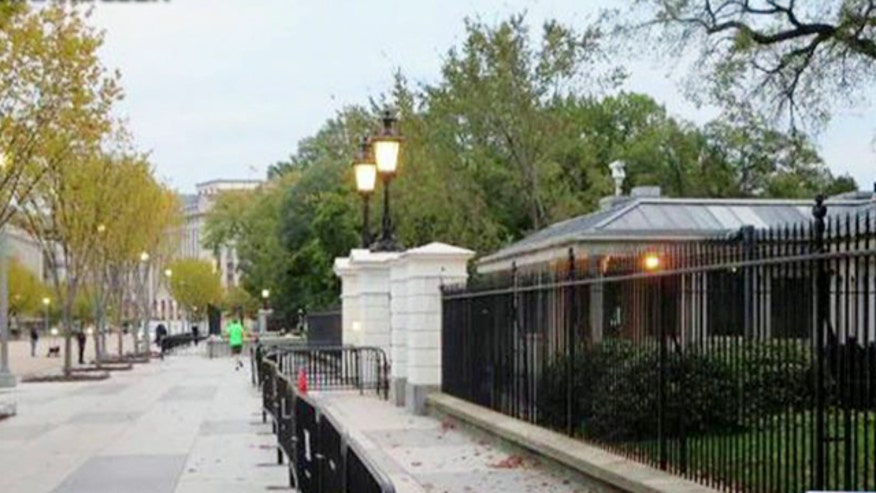 By Greta Van Susteren
Let's go "Off the Record" for a minute. I was on Twitter and saw this picture tweeted by Mark Knoller of CBS news. Check out the new barricade in front of the White House, moving the American people about 10 feet farther away from the White House. Now, it was put up last month after an intruder jumped the White House fence, went right past the Secret Service into the White House, a huge security breach.
This barricade, though, it says a lot about secret service. Rather than clean up their act, and provide alert security for the White House, they punished the American people with a fence pushing them back 10 feet. Now, that is so messed up.
It gets worse. That fence doesn't even work. Just last night, another jumper. But who saved the day? The dogs, Hurricane and Jordan, and it was all caught on camera. The K-9s guarding the White House grounds swiftly taking down the intruder who was throwing punches at both dogs.
At least, the dogs -- well, they can do their jobs. P.S. - that intruder, well, he's very lucky I'm not the prosecutor. I probably would add an animal cruelty charge for that brutal attack on those wonderful dogs. And that's my "Off the Record" comment tonight.