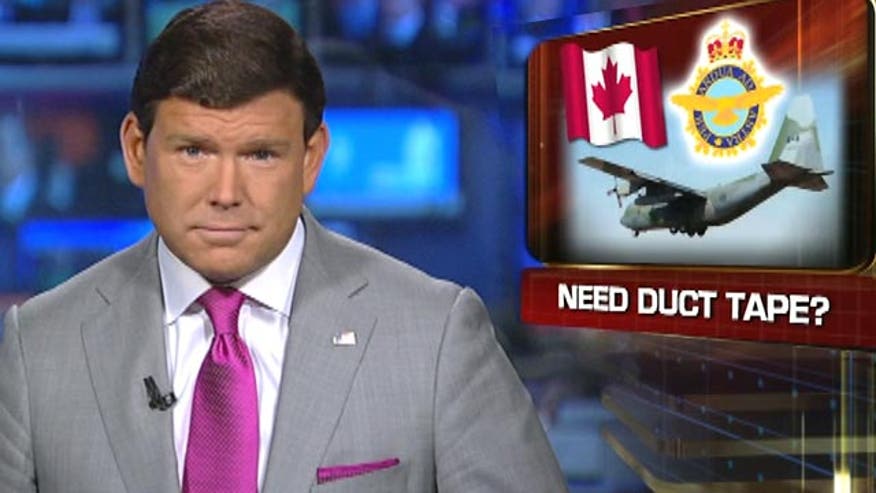 And now some fresh pickings from the Political Grapevine...
Back to the Future
The Royal Canadian Air Force had to reach back into the past -- to fix its search and rescue planes.
The Ottawa Citizen reports -- in 2012 -- replacement parts were in such short supply that the air force had to salvage navigational units from the Canadian National Air Force Museum.
A former head of military procurement admitted it is embarrassing that the air force has to cannibalize old stuff -- just to keep planes in the air.
The search and rescue planes are from 20 years old to nearly 50-- and were supposed to be replaced a decade ago -- but no new aircrafts are on the horizon.
House Call
Government workers built a deck for a Veteran's Affairs supervisor's private home -- along with many other improvements -- on your dime.
Venita Godfrey-Scott -- a supervisor in the Facilities Management Service -- directed VA employees to work on her private home -- including building the deck -- installing new carpet -- and making bathroom improvements -- between 2010 and 2013.
Some of it was done during regular work hours -- when employees of the Facilities Management Service are responsible for construction projects at the local VA medical center.
Godfrey-Scott gave workers a government-issued credit card to purchase the necessary supplies.
Godfrey-Scott has been sentenced to four years of probation -- community service and $15,000 in restitution -- after pleading guilty to one count of theft of government property.
Quick Visit
Finally -- paying your last respects -- without getting out of the car.
The drive through option -- is featured at Paradise Funeral Chapel in Michigan.
The Saginaw News writes -- The body of the deceased is visible through a window of the building.
Mourning periods are limited to three minutes -- and a guestbook appears from a retractable door.
The funeral home wants the drive-thru to be respectful -- and the availability of it is left to the family's discretion.