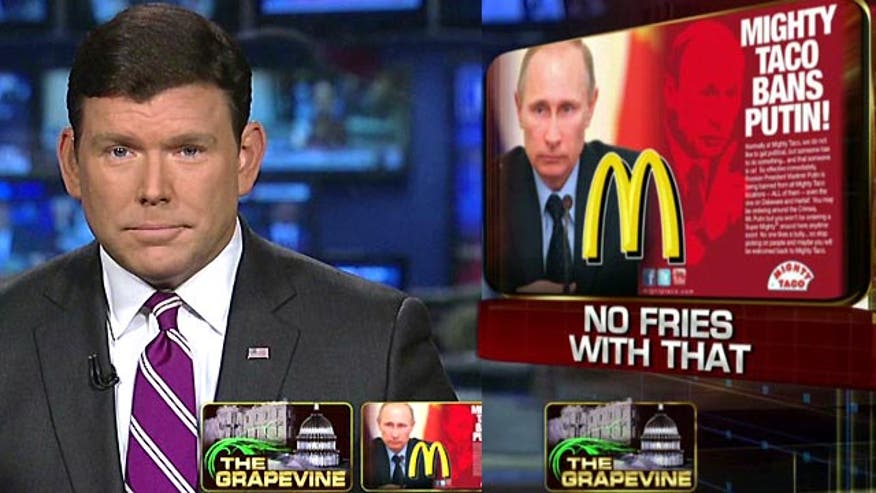 And now some fresh pickings from the Political Grapevine...
Speak to the People
Know your audience -- a great piece of advice for all politicians and speakers for that matter.
Well, Indiana Senator Dan Coats was ready for a subcommittee meeting with a defense undersecretary Wednesday and had a question about Army financial management.
The problem? Take a look --
(BEGIN VIDEO CLIP)
SEN. DAN COATS, R – IN: What are some of the consequences of that going to be for the current DFAS system -- locations, personnel, etc.?
SEN. TOM UDALL, D-NM: Under Secretary Cohen, I just wanted to --
COATS: I just got a note saying I'm at the wrong hearing.
UDALL: Oh OK.
COATS: I've got the right room number, but the wrong hearing.
(LAUGHTER)
UNDERSECRETARY DAVID COHEN, TERRORISM AND FINANCIAL INTELLIGENCE: Well, that would explain why I didn't know anything about this letter.
(LAUGHTER)
(END VIDEO CLIP)
The Senator took the mishap in stride -- tweeting in part -- quote -- "I think the Russians have been messing with my schedule."
The Hoosier Republican did get the answer to his question in the correct subcommittee hearing around the corner and on the left.
Not a Happy Typer
One disgruntled court stenographer may end up doing what a bevy of defense attorneys could not -- getting their clients' convictions thrown out.
The New York Post reports the court reporter repeatedly typed "I hate my job" along with other gibberish instead of actual testimony.
The botched transcripts are allowing criminals to claim evidence is missing.
One lawyer handling some of the appeals explains her frustration.
Quote -- "I never had a situation where a single court reporter was responsible for so much damage."
The since-fired stenographer denies screwing up on purpose.
He insists he was let go for substance abuse.
Fast Food's Cold War
Finally, fast food is taking a stand against an old Cold War enemy.
McDonald's has decided to temporarily close its restaurants in Crimea.
It did not mention the ongoing tension in the area, instead, citing operational concerns beyond its control.
A Moscow politician wants to retaliate by closing all the McDonald's chain's stores in Russia.
And here in the U.S., Mighty Taco -- a Western New York chain -- posted this sign banning Russian President Putin from its restaurants, saying -- quote -- "No one likes a bully...so stop picking on people and maybe you will be welcomed back to Mighty Taco."