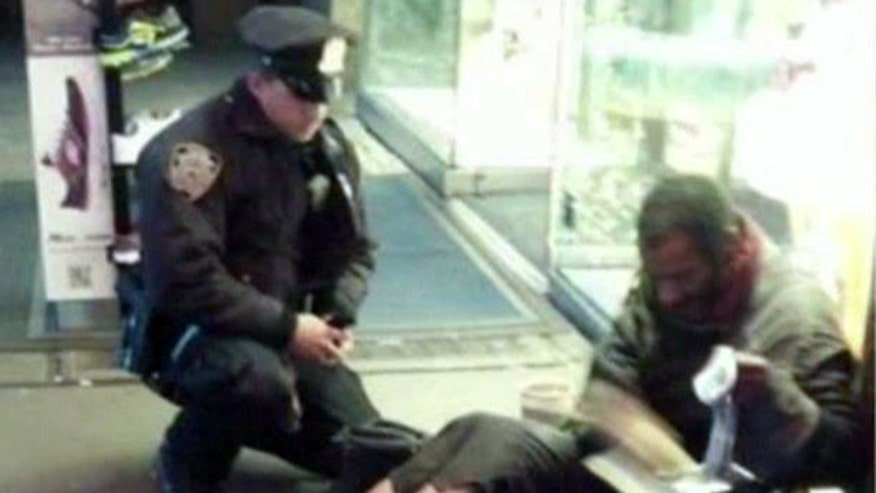 Now some fresh pickings from the Political Grapevine...
Skirmish at Security
Vladimir Putin's bodyguards had a scuffle with South African security guards when Putin's men were told to put briefcases containing nuclear codes through an x-ray machine.
It happened, as the Russian President arrived at an international conference Tuesday.
The Daily Mail reports, the Russians refused to part with the sensitive information leading to some pushing and shoving that separated them from President Putin who they were supposed to protect.
A few of the guards were thrown out but were reportedly eventually allowed back in.
The Russians blamed the South Africans. A spokesman told the Daily Mail -– quote -- "They manage football better."
Footwear Fraud
Remember that heartwarming picture of the New York City policeman who bought new boots for a homeless man who was barefoot in sub-freezing temperatures?
Well, it turns out not only is the man not homeless, he makes a decent living.
The New York Post followed him home to his Bronx apartment this week and witnessed him counting a large amount of cash presumably obtained by begging on the streets.
And The Post reports he has at least 30 pairs of shoes and boots.
Captive Audience
Finally, a payout to the man forced to listen, over and over, to what many consider the most annoying song in the world.
Back in 2009, Jose Martinez was on the "It's a Small World" ride at Disneyland, when it broke down. Passengers were evacuated.
But Martinez is wheelchair bound, so he had to stay put.
The "Small World" song played and played for the entire 30 minutes. A judge awarded him $8,000 -- half for disability law violations, the other half -- you guessed it -- for pain and suffering.