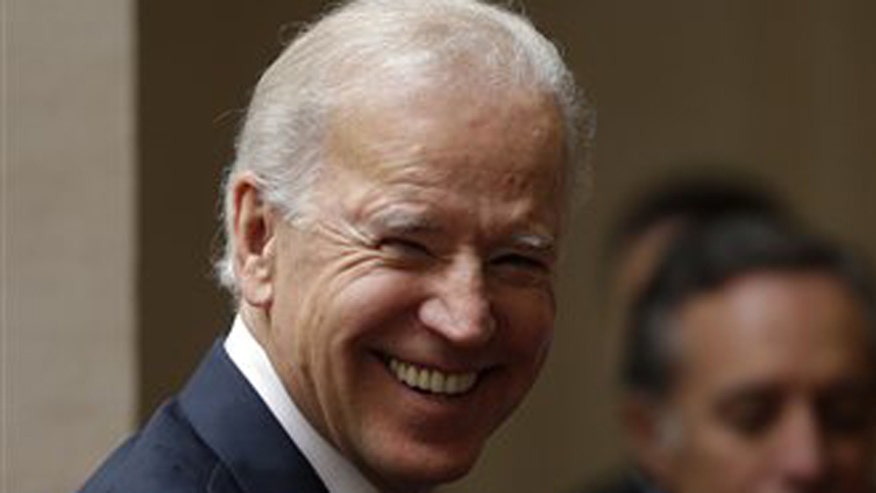 Some fresh pickings from the Political Grapevine:
Safety First
A few weeks before the sequester, Vice President Joe Biden visited Europe on an official trip. And two nights of lodging alone cost taxpayers more than a million dollars. As first reported by the Weekly Standard, government filing showed that 136 rooms at London's Hyatt Regency cost $489,000. A night at the Hotel InterContinental Paris Le Grand cost $585,000.
Of course, a trip by the vice president requires substantial presence by Secret Service and other staff. The State Department tells ABC News the budget is in line with other trips by high-level officials across different agencies as well as past presidential administrations and the security of the vice president is non-negotiable.
A Hair in the Red
Since 1859 a Senate barbershop has provided haircuts to lawmakers and the public alike, but in recent years taxpayers have been footing the bill to keep the tradition alive. The Weekly Standard reports the shop has lost about $350,000 a year for the past 15 years. How does the team of barbers that cuts nearly 27,000 heads of hair each year come up so short? Former Republican Senator Peter Fitzgerald points out that the employees are federal workers with higher salary than your average barber. The head barber earns nearly $80,000 a year while the average barber in America makes just over $28,000.
The Senate sergeant at arms is renewing a push to privatize that barber shop.
Last Call
And finally, a Pennsylvania house-sitter thought he hit the jackpot when he found 52 bottles of whiskey in the mansion he was watching. He helped himself to the liquor and now he's facing charges. It turns out that was 100-year-old pure rye whiskey that a previous owner was believed to have hoarded away before prohibition. The current home owner had it appraised by a New York auction house at $102,000.
Police say the house-sitter denied imbibing, but DNA on the empty bottles proved otherwise.