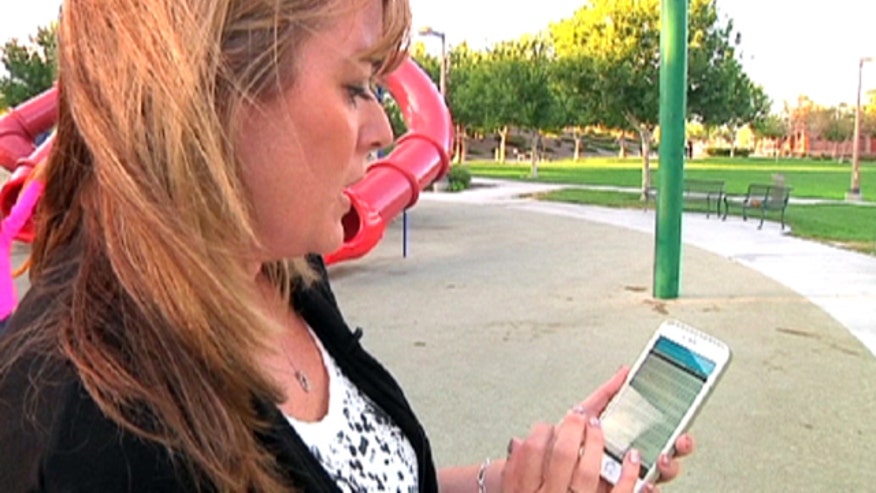 There are so many mobile apps out there it's hard to tell which are useful - but a safety-oriented app already has over a million users and promises to help increase the safety of your family.
The mobile app, AlertID, sends you up-to-the-minute alerts and warnings on severe weather, traffic - even sexual predators in your neighborhood.
"It opened our eyes and it made us be more vigilant," said Heather Shook-Afble.
When Shook-Afble moved to a quiet Las Vegas suburb with her family she was stunned to find the dangers that lurked in her own back yard.
Shook-Afble downloaded AlertID and found out a few sex offenders lived near her neighborhood and the park where she and her husband take their two young girls.
"We were shocked," Shook-Afble said.
AlertID is more than just a local warning system from a police or fire department. It uses the latest in mobile technology to give the latest information, combining multiple national databases, including missing children and pets, dangerous weather, and sex offender registrations.
AlertID has sent out over 2 million alerts and membership of the free app grew 600 percent in 2013.
"Everybody likes to think that they live in a safe and wonderful area, which we do, but you have to be aware of things that are there that you don't have control of," Shook-Afble said.

Shook-Afble's story is similar to that of the AlertID founder, Keli Wilson.
Wilson created the app after she was accidentally separated from her children at a crowded theme park.
"Every parent knows that terrifying feeling of what it's like to not know where your kids are," Wilson said.
In that situation, AlertID helps put you on the offense. The app gives you the option of instantly notifying authorities if your child goes missing and provides them with a picture you choose.
An added bonus of the app is that is automatically updates where you are - so if you travel out of your neighborhood or state it will update the alerts according to that region.
It helps users like Shook-Afble breathe a little easier.
"It's a different world than when I was a kid and I could run out in the front yard," she said. "We don't live in that era any more."
The latest tech creating a worldwide neighborhood watch for the 21st century.

Matt Finn is a Fox News correspondent based in the Chicago bureau. Follow him on Twitter: @MattFinnFNC