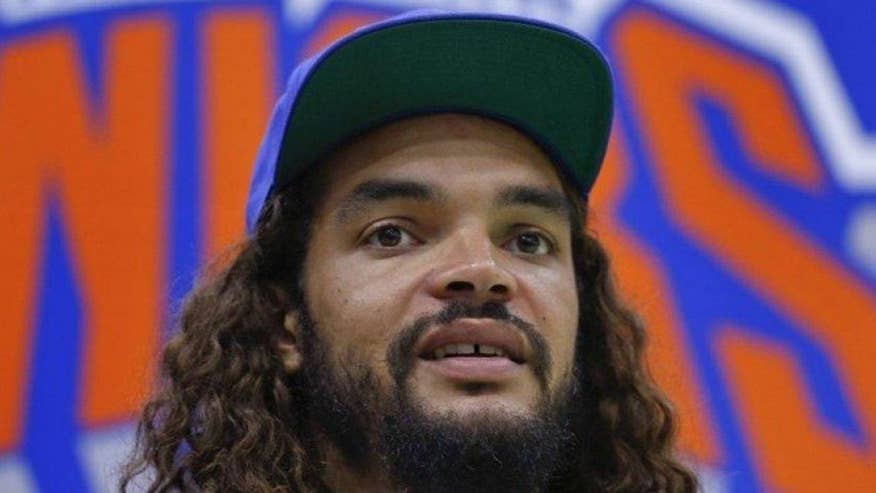 The U.S. Military Academy has criticized a New York Knicks basketball player who said he boycotted the team's annual dinner with Army cadets because of his anti-war views.
Academy spokesman Lt. Col. Christopher Kasker admonished Center Joakim Noah for skipping Thursday's dinner with the cadets in the mess hall in a statement Friday to the New York media.
"The U.S. Military Academy at West Point develops leaders of character for the defense of our nation," Kasker said, according to the New York Post. "We are disappointed and feel Mr. Noah's choice of West Point to make a statement is inappropriate because of the great sacrifice that has originated from this institution over our nation's history."
Requested comment from a West Point spokesman on Noah. Got this back in response pic.twitter.com/6svrWyjqXA

— Chris Herring (@HerringWSJ) October 1, 2016
Noah, 31, told the paper that he felt "uncomfortable" about training at West Point. Noah was not a Knick when the West Point gym was the team's preseason training camp in 2014 and 2015.
"It's hard for me a little bit — I have a lot of respect for the kids here fighting — but it's hard for me to understand why we go to war and why kids have to kill kids all around the world,'' Noah said, according to the Post.
He added: "I have mixed feelings about being here. I'm very proud of this country. I love America. I don't understand kids killing kids around the world.''
After Kasker issued his statement, the Knick PR team tweeted out photos of Noah chatting with cadets after Friday night's team practice.
"I appreciate all that you do for us. Respect!" pic.twitter.com/Nicj4TqvTr

— NY_KnicksPR (@NY_KnicksPR) October 1, 2016
The Post reported that Knicks coach Jeff Hornacek supported Noah.
"It's his right," Hornacek said. "We want him part of the team group. He just didn't feel comfortable. We're not going to pressure him into doing that."
Click for more from the New York Post.