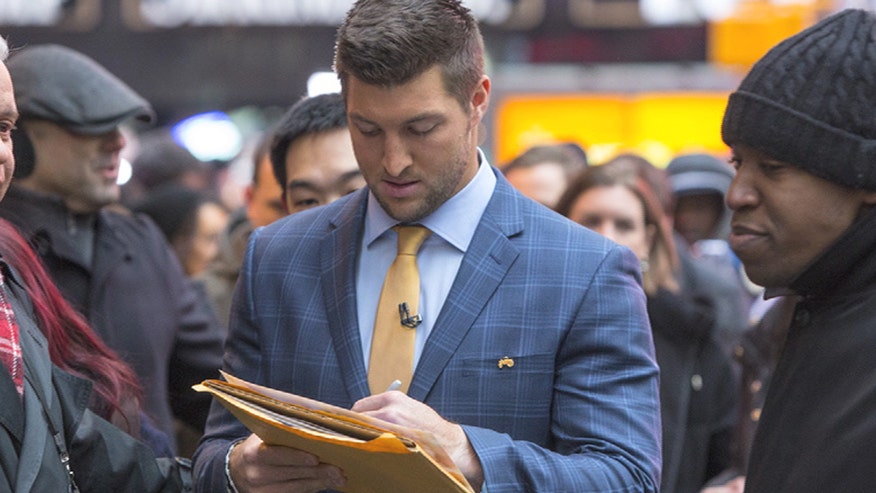 Tim Tebow's baseball showcase quickly yielded a contract offer, and it could not be further from what he wanted.
The Bridgeport Bluefish, a member of the independent Atlantic League, has offered the former NFL quarterback a contract to play for the team during the 2016 season.
But the Bluefish are the exact type of team Tebow was trying to avoid, an organization that seems to have cornered the market on ridiculous gimmicks to hype ticket sales.
If you need further proof, just look at their dugout on Friday night when they take on the South Maryland Blue Crabs. The Bluefish "hired" members of wrestling's NWO — Scott Hall, Kevin Nash and X-Pac (Sean Waltman) — to manage the team for one night.
According to Yahoo, the team has also been managed by Roger Clemens, Ozzie Guillen and Jennie Finch this season.
"Do I think [teams are] selfishly going to want to sell some seats? Yeah. And he knows it," his baseball trainer, Chad Moeller, said earlier this month. "And that's why he really hopes [and] wants a team that thinks he can do this, and not just, 'We're going to send him to every level and sell a whole bunch of seats and sell a whole bunch of merchandise and we're just going to have a sideshow.'"
Click for more from The New York Post.