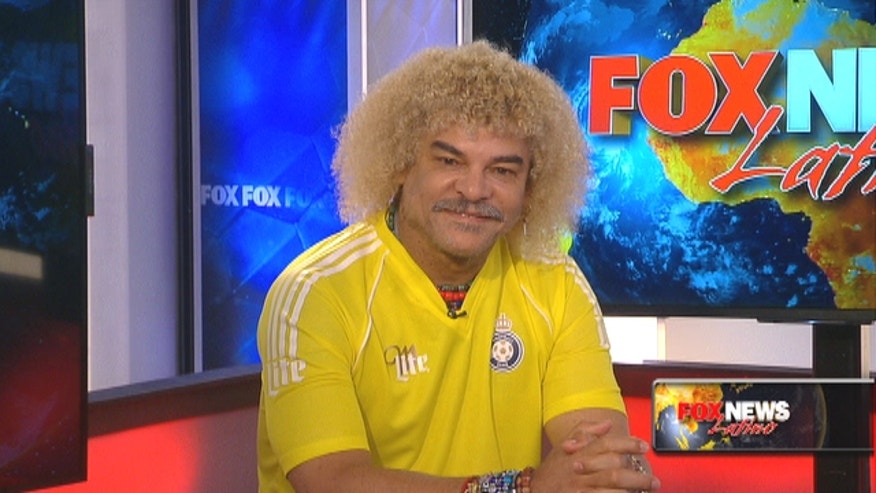 When Carlos Valderrama was roaming the midfield for Colombia in the 1980s and 90s, he was behind some of the country's best efforts at the World Cup and Copa América tournaments.
In 1987, the man known as "El Pibe" – "The Kid" – was even named best player of the Copa, so he knows a thing or two about what success at such big-time competitions requires.
"They gave it their all," he told Fox News Latino on Friday, referring to his country's 2-0 defeat to Chile in the Copa América Centenario's semifinal on Wednesday. "We lost that game because of mistakes, but it's a semifinal — you make mistakes, and the opponent takes advantage."
While he won't say whether he's picking Argentina or Chile to win the championship, he can predict that "it will be a good game. They are two great teams that have shown they're the best in South America."
He added, "We'll find out which is better."
During his playing days, Valderrama was best known for his frizzy blonde locks, which he still has. They take a lot to maintain, right?
"No, it's easy," he swears. "People think it takes a lot of work, but it doesn't."
Valderrama has hooked up with Miller Lite beer to host a "Tercer Tiempo" – or, Third Half – at 6 p.m. on Saturday in New York City's Metropolitan Oval. Adult fans will get a chance to ask the soccer great questions and compete in a friendly penalty kick match.