July 17 marks the anniversary of one of the greatest World Cup achievements: Bert Patenaude's hat trick at the inaugural World Cup in Uruguay in 1930. It was the first ever scored at a World Cup, as the United States beat Paraguay 3-0 to move into the semifinals where they lost to Argentina.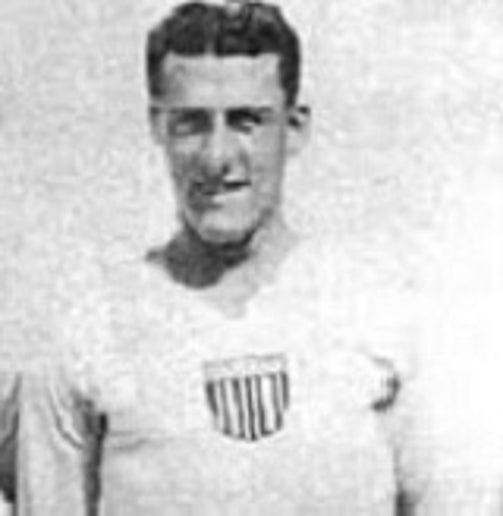 Bert Patenaude
To help bring nationwide recognition to Patenaude's triumph, Year Zero Soccer, an organization dedicated to the advancement of soccer as an open and accessible sport in the U.S., has rolled out a social media campaign, called #Just1Day, or #Solo1Dia. Its goal is to encourage people to post photos of themselves playing soccer with their kids and friends and on social media including Twitter and Facebook with the aim of spreading the beautiful game.
"We did some research on some of the greatest historical events in U.S. soccer history and this one fit the criteria we were looking for – something that was not that well known, " said Benjamin Falvo board member of Year Zero Soccer. "We want people to be inspired to explore U.S. soccer history, so they can see that we have had some great players and events in the past."
Year Zero Soccer also wanted to showcase U.S. soccer on the world stage. "Nothing is bigger in world soccer than the World Cup so this fit the bill perfectly," said Falvo.
Falvo and fellow board member Chris Kessel were looking to create a buzz to spread the soccer gospel. The campaign aims to "help families to share the love of the game together," Kessel said, "not just parents watching their kids play, but to actually go and have fun with the game, and with each other."
The campaign tries to show that exercising together and bonding over soccer is a great thing for families.
"It's inter-generational, friendly, and just fun for everybody," Kessel said. "It accomplished so many things we were looking for."
Patenaude was a prolific goal scorer during his playing career. It's reported he scored 114 goals in just 158 games. Yet if it weren't for the dogged work of American and Canadian soccer historian Colin Jose, Patenaude's World Cup achievement might have never been recognized.
Argentina's Guillermo Stabile also scored three goals two days later, and because there were questions over Patenaude's second goal, Stabile was given the honor of having scored the first World Cup hat trick.
"I think he would be overwhelmed, (given) that when he scored the goals it received very little attention," said Jose. "There were no reporters from U.S. papers in Montevideo in 1930."
Jose said the wire story that reached the papers in the United States didn't mention Patenaude scoring a hat trick.
Jose, now 79, told Fox News Latino that he only heard about Patenaude's feat when one of his old teammates, Arnie Oliver, recounted the 3-0 win against Paraguay at a soccer symposium in 1993.
"Until then, every report I had seen in books said, 'Patenaude 2 (goals), Florie (1 goal),'" said Jose. "Sometime later, searching the microfilm archive at the University of Massachusetts for something, I was surprised to find that they contained microfilm of the Argentine newspaper of the day, La Prensa."
Being curious, Jose said he looked at all the games, especially the U.S. games and it was there that he discovered Patenaude did indeed score all three goals.
"They were given extensive coverage, and, much to my delight, contained diagrams of how all the goals were scored," Jose said. "I also looked at the Brazilian papers that were there. They also recorded that Patenaude scored all three."
Jose made photocopies and sent them to FIFA, which told him that they would have their South American experts look into it.
"Some time later FIFA News, the FIFA monthly magazine of the time, announced that Patenaude had been credited with scoring the first World Cup hat trick." The date was November 10, 2006, 76 years after he had made history.
Year Zero Soccer's Benjamin Falvo and Chris Kessel hope that reading about Patenaude's achievement will inspire kids to go out and have a kick-around.
"We wanted to show that this is not the expensive game that it is here in the United States," said Kessel. "We are showing that everyone can be involved and the cost of that is zero. This [anniversary] will be an event we can look forward to annually."
So be sure to do three things today: Go out with your parents or children or friends and kick a ball around, maybe even recreate his hat trick, and then share your pictures on social media with the hashtags #Just1Day or #Solo1Dia.
Sadly, Bert didn't live long enough to see FIFA change the official record. He died on his birthday in 1971, but all those who knew him were very much aware of his historic achievement.
And today we can all be proud of his record and remember: #There'sOnly1BertPatenaude.
From the wires
Japan scrapped the design of the Olympic stadium for the 2020 Tokyo Games because of soaring costs Friday and said it will reopen bidding for a new plan, in a stunning reversal that leaves the 2019 Rugby World Cup without a main venue.
"We have decided to go back to the start on the Tokyo Olympics-Paralympics stadium plan, and start over from zero," Prime Minister Shinzo Abe told reporters after a meeting with Yoshiro Mori, chairman of the Tokyo 2020 organizing committee. "The cost has ballooned just too much."
The government has been under mounting criticism as the estimated cost of the new National Stadium rose to 252 billion yen ($2 billion), nearly twice as much as the initial estimate of 130 billion yen.
Abe said he secured the consent of Mori, a former prime minister, and instructed the sports and Olympics ministers to immediately prepare a process to choose a new stadium plan.
"I have been listening to the voices of the people and the athletes for about a month now, thinking about the possibility of a review," Abe said. "We will minimize the cost as much as we can and make one that is best and realistic."
The Tokyo 2020 organizing committee said it respected Abe's decision, but wants to ensure the construction of the stadium is completed in time for the Games and will not "adversely affect" the event.
The huge cost of the stadium went against the International Olympic Committee's "Olympic Agenda 2020" reform program, which seeks to make the games less expensive and ensure long-term use of venues.
The Associated Press contributed to this report.