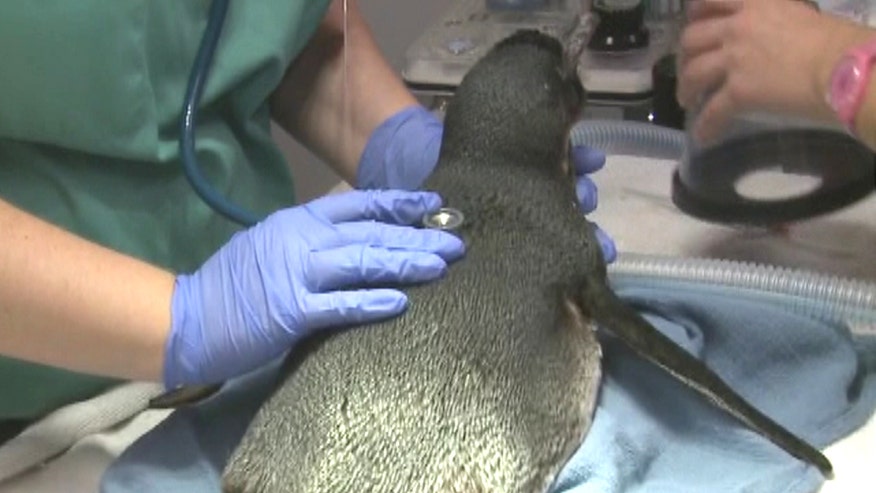 Veterinarians have performed cataract surgery on a penguin at UC Davis School of Veterinary Medicine.
The penguin from the Monterey Bay Aquarium underwent the surgery Tuesday. The 1 and-a-half year old bird had suffered with cataracts, which can lead to blindness, since she was 3 months old.
#Penguin from @MontereyAq at UC Davis veterinary hospital today for #cataract surgery. pic.twitter.com/BsvREbWNOx

— UC Davis Vet Med (@ucdavisvetmed) October 27, 2015
Veterinary staff used an ultrasonic probe to fragment the cataract and aspirate it out of the penguin's eye.
UC Davis has not yet provided an update on how the surgery went.