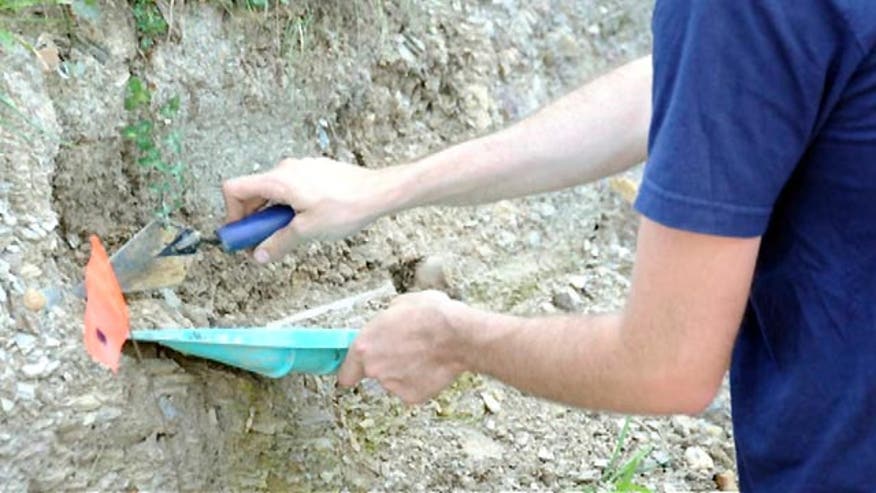 A construction worker may have unearthed a mass grave while digging last week on private property in Schuylkill Haven, Pa. Local historians say the bones could very well belong to those who died during the 1918 Spanish influenza pandemic, which wiped out 1,600 people in a month in this county alone.
(The Centers for Disease Control and Prevention calls it the "mother of all pandemics.") The Bachmans, who bought the land in 1997, say they were told about rumors of a possible unmarked cemetery in the area, "so evidently it is," Joan Bachman tells WNEP.
The pandemic was a dire time, says the county coroner: "If you had a casket on your front porch, you had to have it chained up or people would steal it for their loved ones." "There was genuine panic," says Tom Drogalis of the Schuylkill County Historical Society.
"Everything closed—schools, hospitals, the only thing left open were drug stores." The property's deed dictates that any remains get a proper burial, Bachman tells the Republican Herald.
A local coroner says some of the bones found are intact enough to be identifiable with the naked eye and include a tibia, femur, and jaw bone.
Mercyhurst University in Erie is sending a forensic archaeology team to investigate further, and will conduct DNA testing on the remains they find. (See why 100 bodies are in this mass grave in South Africa.)
This article originally appeared on Newser: Pa. Construction Worker Stumbles Onto Mass Grave
More From Newser