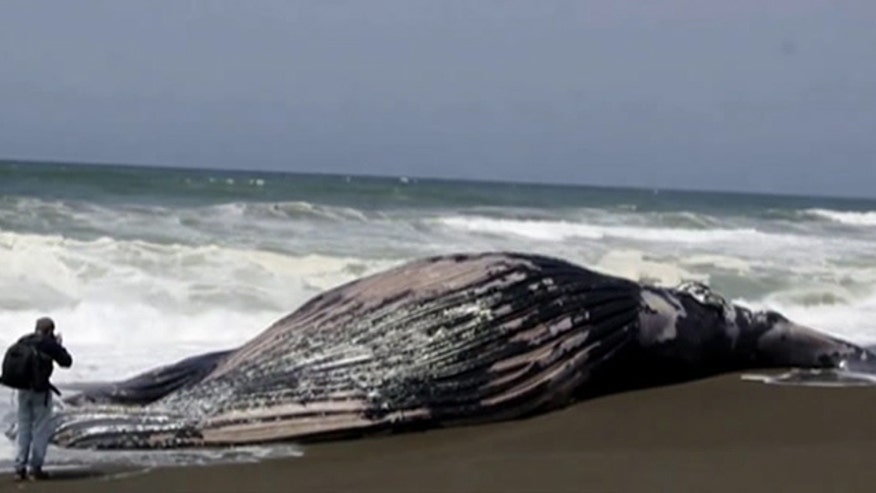 PACIFICA, Calif. – Scientists say a ship may have hit and killed a young humpback whale that washed up at a beach in the San Francisco Bay Area earlier this week.
KNTV reports Wednesday that Marine Mammal Center spokeswoman Laura Sherr says the 32-foot female whale had four fractured vertebrae and other injuries that led scientists to their conclusion.
Scientists from the mammal center, the California of Academy of Sciences and the University of California, Davis, examined the whale.
The animal was discovered south of San Francisco on Monday, marking the second dead whale to wash ashore in Pacifica since mid-April.
It was within sight of the carcass of a 50-foot sperm whale that was discovered dead last month.