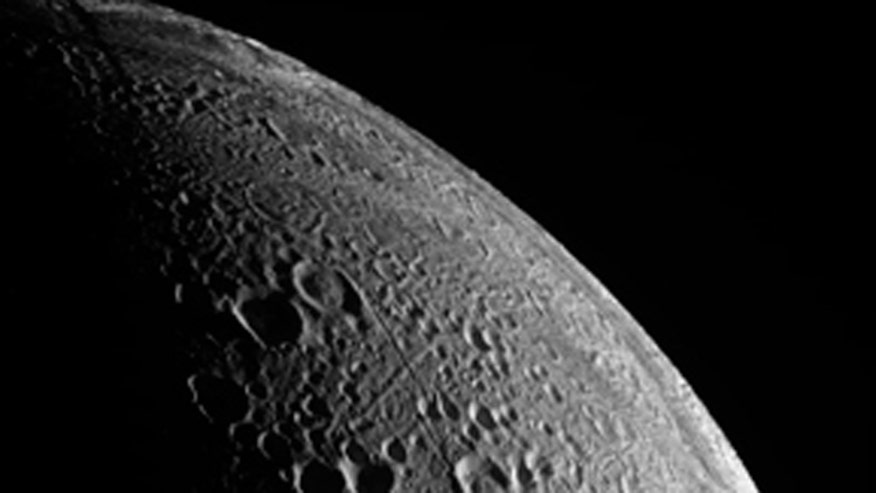 A lunar mystery that has persisted since 1959 has been solved, according to Penn State astrophysicists. That was the year in which a Soviet spacecraft captured the first images of the dark side of the moon—the side that always faces away from Earth.
While the side we see features dark flat areas known as maria (NASA explains they're made up of a kind of rock known as basalt), the photos revealed that the far side was, as one professor says, "all mountains and craters. Where were the maria?" Now the researchers say they've figured it out, and that the answer stretches back to the moon's origins.
Their study points to the Giant Impact Hypothesis, which states that a Mars-sized object hit the Earth, and that parts of that object and the Earth's outer layers then formed the moon—which, like the Earth, was extremely hot.
Since the moon was a lot smaller, it began to cool faster, or at least part of it did. The near side was exposed to the Earth's boiling temperatures (upward of 2500 degrees Celsius), while the far side was not.
As Penn State News explains, "Aluminum and calcium would have preferentially condensed in the atmosphere of the cold side of the moon," and over the course of thousands if not millions of years, these elements would have, after combining with silicates in the mantle and surfacing, created a hard, thicker crust than what the near side sees.
Meteoroids were later able to punch through the near side's crust, releasing basaltic lava that created the maria. On the far side, however, the thick crust largely held, "and no magmatic basalt welled up." The result: mountains and craters, but little maria.
More From Newser