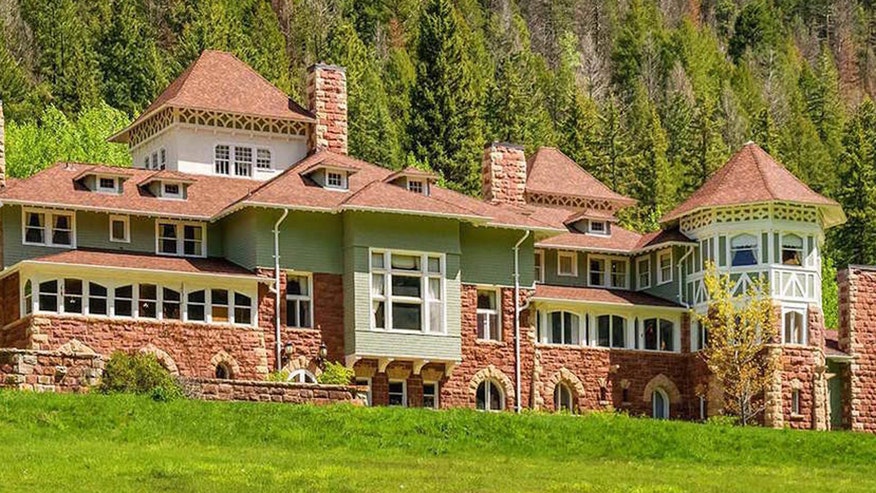 Each week FOXNews.com picks its Top 3 over-the-top luxury listings from Mansion Global.
This week we have a Dallas mansion with a pool right in the foyer, a Colorado castle fit for royalty and a penthouse in the sky in Chicago.
No mansion is complete without a beautifully landscaped pool in the backyard.
But this Dallas property goes above and beyond the basics. This estate, nicknamed Casa Belle Vista, lets guests go from the front door to the custom-designed lap pool in about ten seconds flat. Yes, that's right; the pool is right inside the home's entryway. As if that weren't enough, two custom-made modern chandeliers (that took two years to complete) provide the perfect lighting for the indoor swimming spot.
The mansion's aquatic amenities don't end there. The backyard is also home to an infinity-edge pool, while the master suite includes a jetted tub that offers city views, as well as an adjoining flat screen television.
The estate also includes a tented gazebo overlooking a stunning creek.
Casa Belle Vista was originally listed for $8.9 million but will be up for bid on Oct. 12 in a no-reserve auction.
Ski buffs in the market for a fairy tale castle can finally rejoice. We've found just the spot for you.
The luxurious Redstone Castle, built by industrial and coal tycoon John Cleveland Osgood is coming up for auction in October.
The 42-room castle located right outside of Aspen was fittingly built for Osgood's second wife, Swedish Countess Alma Regina Shelgrem.
The 23,000-square-foot residence includes 24 bedrooms and 19 bathrooms. Over-the-top features include real gold leaf ceilings, doors upholstered in elephant skin and original Tiffany's lamps and lighting fixtures.
The picturesque property also features a 12-stall carriage house, gatehouse and gazebo with views of White River National Forest.
So how much will all of this cost? It could be less than you'd think. The bidding is expected to start at just $2 million.
Looking for something a little more more modern?
A 7,500-square-penthouse with 360 degree views in what will be Chicago's tallest residential tower is hitting the market next week with a whopping $15 million price tag.
The mansion in the sky will occupy an entire floor of One Bennett Park, Robert A.M. Stern's first tower in Chicago. The building is expected to top out at 836 feet. The grand apartment, expected to be completed in 2019, will have views of Lake Michigan, the Chicago River, Grant Park and the city skyline as well as an 800-square-foot private terrace.
If the penthouse sells for the $15 million asking price it will become the most expensive sale of the year in Chicago. The current record belongs to another full floor penthouse at the Waldorf Astoria which sold for $11.7 million.
The Chicago luxury high-rise market is pretty hot right now.
Last year, an associate of Star Wars creator George Lucas and his wife Mellody Hobson paid $18.75 million for a condo at the city's Park Tower.
For more on our hot house pics and other stunning luxury properties check out Mansion Global.com.