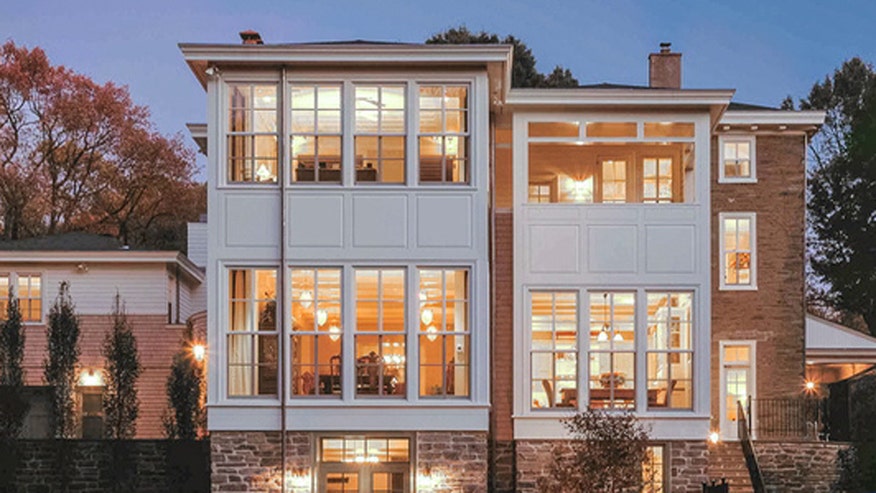 Each week FOXNews.com picks its Top 3 over-the-top luxury listings from Mansion Global.
This week we have a Grammy-winner's secluded mansion, a working California winery and a 19th Century poet's gorgeous Manhattan townhouse.
You won't worry, and you'll always be happy in this stunning mansion owned by jazz musician Bobby McFerrin.
This stunning property is so secluded that you'd never know the 1860s manor house was just a fifteen-minute drive from downtown Philadelphia. The house is surrounded by 340 acres of beautiful protected woods, trails and meadows belonging to the Schuylkill Center for Environmental Education.
Currently listed at $3.4 million, the five-bedroom, 8,000 square foot home features a sprawling great room, which includes a living area, a dining room and an eat-in kitchen that opens onto an immaculate brick terrace with views of the gardens, infinity-edge swimming pool and hot tub. The basement also features a media room and fitness center.
Of course the 10-time Grammy winner, most famous for his single "Don't Worry, Be Happy," also constructed a soundproof music studio with its own private balcony.
Ever dreamed of owning and operating your own winery? That dream could be a reality if you have a spare $12.8 million laying around.
A 90-acre award-winning winery with a five-bedroom Colonial style residence has just hit the Los Angeles real estate market.
The Agua Dulce winery is just a quick 45-minute drive north of Los Angeles. The estate is fully operational and already produces a range of wines, from chardonnay, cabernet sauvignon and sangiovese to merlot, zinfandel and syrah.
You can even live right where you work. The property's beautiful Colonial-style residence boasts cathedral-vaulted ceilings, an outdoor terrace with both mountain and vineyard views and plenty of space for entertaining.
Looking to own a little piece of New York City's literary history. Look no further than this 19th century Manhattan townhouse originally constructed for the poet Clement Clarke Moore, currently on the market for $9.875 million.
Clement Clarke Moore is best known for the Christmas poem, "A Visit From St. Nicholas," which later became famous as "Twas the Night Before Christmas."
The four-story home on West 22nd Street in the Chelsea neighborhood is currently split into three apartments. The downstairs unit contains the garden and parlor floors, a deck and a landscaped garden. The two bedroom apartments on the third and fourth floors can be rented out to tenants.
The townhouse retains much of its original detail from when it was constructed in 1835 including its soaring high ceilings, vintage pocket doors and the original shutters which fold into the walls.
For more on our hot house pics and other stunning luxury properties check out Mansion Global.com.