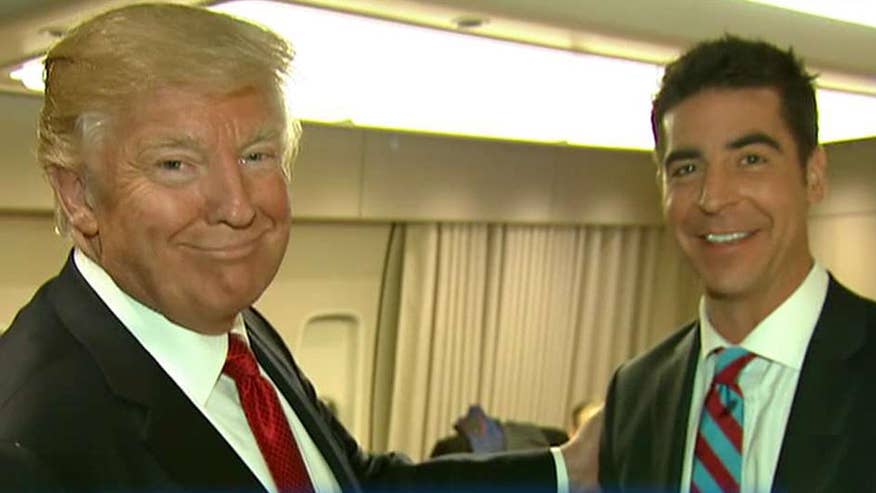 President Donald Trump had nothing good to say about Alec Baldwin, CNN's president Jeff Zucker and Democratic Sen. Chuck Schumer in an interview with Jesse Watters to be broadcast this weekend.
During the 'Watters' World' interview to be broadcast at 8 p.m. Saturday and Sunday, Trump would not say who he would fire out of the three men.
"Chuck I'm very disappointed in, because he's a guy who should make deals for the people. Not as a Democrat or Republican," said Trump.
Trump stated that he got Jeff Zucker his job at CNN and described the cable news network as "fake news."
"I think the Alec Baldwin situation is not good," Trump said. "The portrayal of me is ridiculous."
On the subject of whether he believes that former President Obama wants him to succeed, Trump said:
"Well, you know, he's been very nice to me personally. But his people haven't been nice and there's great animosity out there. There's great anger. Leaking is just one example of it. ... So, while he's nice personally there doesn't seem to be a lot of nice things happening behind the scenes. And that's unfortunate."
Watch Jesse Watters' full interview with President Trump on Fox News Channel on Saturday and Sunday at 8 p.m. Eastern Time.