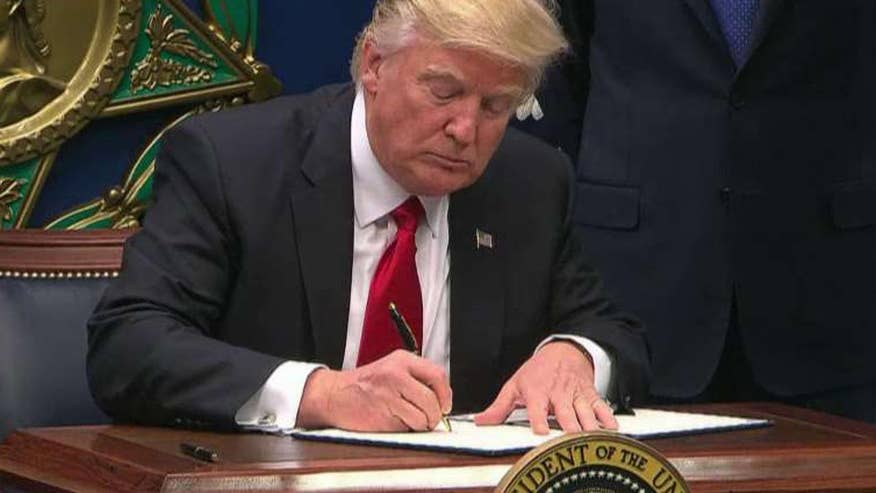 A longtime friend of Donald Trump said Sunday that the president should make some changes and the first move should be firing his chief of staff.
Christopher Ruddy, chief executive of Newsmax Media, said in interviews with several news outlets that Reince Priebus was in over his head and blamed him for the poor rollout of Trump's travel ban. He added that order in the White House might not be restored until Priebus leaves.
"It's my view that Reince is the problem. I think on paper Reince looked good as the chief of staff — and Donald trusted him — but it's pretty clear the guy is in way over his head," Ruddy told The Washington Post.
"He's not knowledgeable of how federal agencies work, how the communications operations work. He botched this whole immigration rollout. This should've been a win for Donald, not two or three weeks of negative publicity."
Ruddy tweeted that he and Trump talked over drinks at Trump's Mar-a-Lago resort late Friday, but Ruddy insisted he was only speaking for himself, and not Trump.
Ruddy spoke with The Post shortly after he told CNN he thought there was "a lot of weakness coming out of the chief of staff."
Ruddy attempted to walk some of the comments he made on network, saying in a tweet that Priebus had briefed him on some of the "impressive" new White House plans. He also tweeted that Jared Kushner, Trump's son-in-law and adviser, was doing a terrific job.
According to the New York Times, Ruddy had told Priebus that he would stand by his criticisms, but would "meet up and have dinner in the near future."
The White House defended the chief of staff after Ruddy's comments.
"The president has made unbelievable progress in just his first 21 days, bringing back jobs, saving taxpayers money and securing the nation. Reince has successfully led the team that has implemented President Trump's agenda," White House deputy communications director Sarah Huckabee Sanders said in a statement.
Another senior White House official told the paper whether Ruddy's comments were relevant, saying "This sounds like somebody with an ax to grind who has no real access to the president."
Though Ruddy had criticism for Priebus, he sang the praises of White House press secretary Sean Spicer and other administration officials who were scrutinized about the travel ban.
Click for more from The Washington Post.