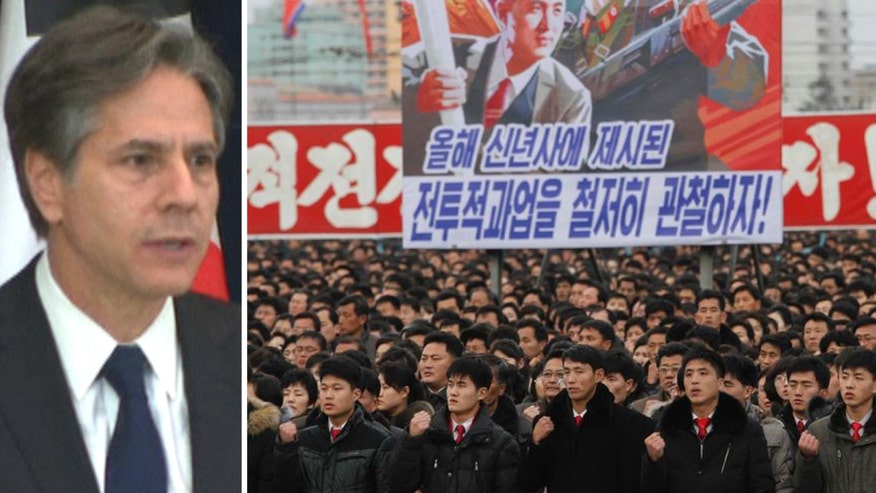 The Pentagon has dispatched a sea-based X-band radar unit to the Far East in response to recent nuclear threats by North Korea's Communist dictatorship, a U.S. defense official told Fox News Tuesday.
The radar will be stationed nearly 1,000 miles off the coast of the Korean peninsula and will help the U.S. military detect North Korean missile launches. A similar unit was deployed to the region this past fall.
Earlier this month, North Korean leader Kim Jong Un announced in his annual New Year's address that the country had reached the "final stages" of intercontinental ballistic missile development. President-elect Donald Trump responded with a tweet, saying "It won't happen!" but did not indicate how his administration would prevent it.
On Sunday, North Korea's foreign ministry said it could launch an intercontinental ballistic missile "at any time."
Outgoing Defense Secretary Ash Carter said Tuesday that the U.S. military stands ready to shoot down any North Korean missile that might approach the United States.
"If the missile is threatening, it will be intercepted,"said Carter, who briefed reporters with the Chairman of the Joint Chiefs of Staff, Gen. Joseph Dunford.
Carter said that a test launch of a North Korean missile that is not deemed a threat would not be shot down because tracking the flight would be useful to "gather intelligence."
Earlier Tuesday, outgoing Secretary of State John Kerry told midshipmen and staff at the U.S. Naval Academy that Washington will need "more forceful ways" to deal with North Korea and urged Trump's administration to work closely with China, Pyongyang's main trading partner, to exert more economic pressure on North Korea.
Kerry said the aim should be resuming talks on denuclearization that could open the way to economic assistance for North Korea, sanctions relief and a formal peace on the divided Korean Peninsula.
But Kerry said if the North persists in developing the long-range missile it "drags the United States into an immediate threat situation to which we may then have to find other ways, more forceful ways of having an impact on the choices that he is making." Kerry didn't elaborate.
The Associated Press contributed to this report.
Lucas Tomlinson is the Pentagon and State Department producer for Fox News Channel. You can follow him on Twitter: @LucasFoxNews