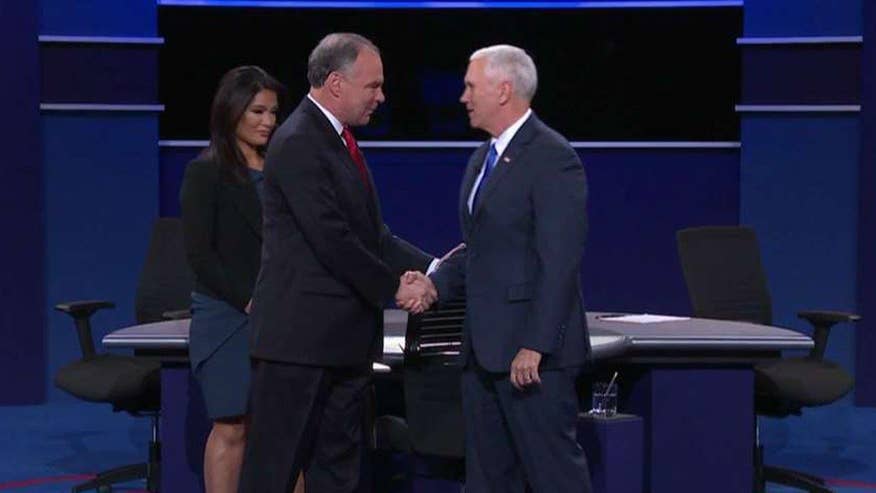 Virginia Sen. Tim Kaine accused Donald Trump of having a "personal Mt. Rushmore" of tyrannical world leaders during Tuesday night's vice presidential debate with Indiana Gov. Mike Pence.
During a discussion on national security, Kaine named Russian President Vladimir Putin, North Korean dictator Kim Jong Un, late Libyan dictator Muammar Qaddafi, and late Iraq President Saddam Hussein as foreign leaders the Republican nominee has praised during the presidential campaign.
As Kaine reeled off the names, Pence could be heard interjecting "Please" and "Oh, come on."
Pence did not make a direct response to Kaine's claim, instead criticizing Democratic nominee Hillary Clinton's tenure as secretary of state.
"America is less safe today than it was the day that Barack Obama became President of the United States," Pence said. "It's absolutely inarguable. We've weakened America's place in the world."