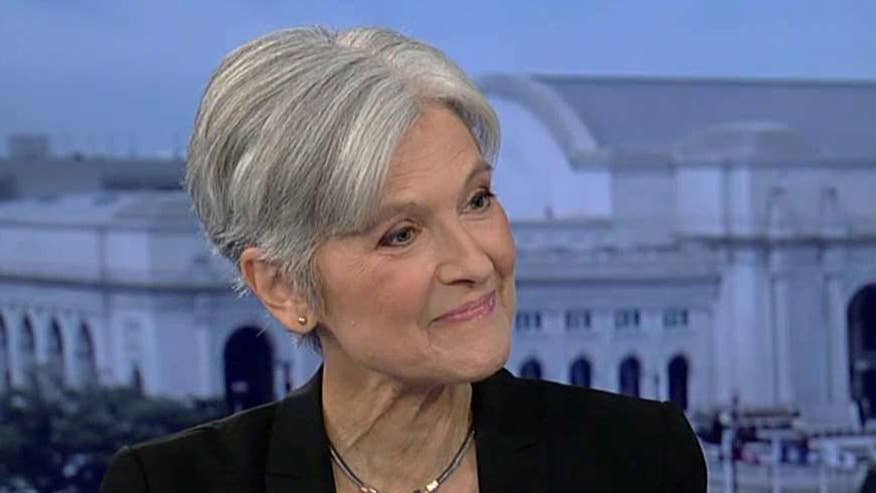 Green Party presidential candidate Jill Stein was escorted off the Hofstra University campus Monday night, in what is becoming a regular tradition for the White House hopeful – who was arrested at Hofstra outside a debate in 2012.
Stein was not arrested Monday, but, after first posing with police officers for photographs, was later escorted off campus by security. Stein's camp said they were on their way to do an interview when they were stopped by campus police.
Jill Stein is posing with police officers at the debate #Debates2016 #debates pic.twitter.com/N1uLevSo8v

— Joe Perticone (@JoePerticone) September 26, 2016
We were immediately escorted off of the Hofstra campus after the press conference just now and told not to do any more press. #debatenight pic.twitter.com/ZFr49NPMuH

— Dr. Jill Stein (@DrJillStein) September 26, 2016
Nassau police said that Stein was "nicely" escorted off the campus for not having the appropriate media credentials amid tight security around the debate, according to ABC News.
Stein, along with Libertarian Party candidate Gary Johnson, was excluded from the debate after missing out on the 15 percent threshold of five recent polls set by the Commission on Presidential Debates.
Stein was arrested in October 2012 outside the second presidential debate at Hofstra while protesting her exclusion from that event.