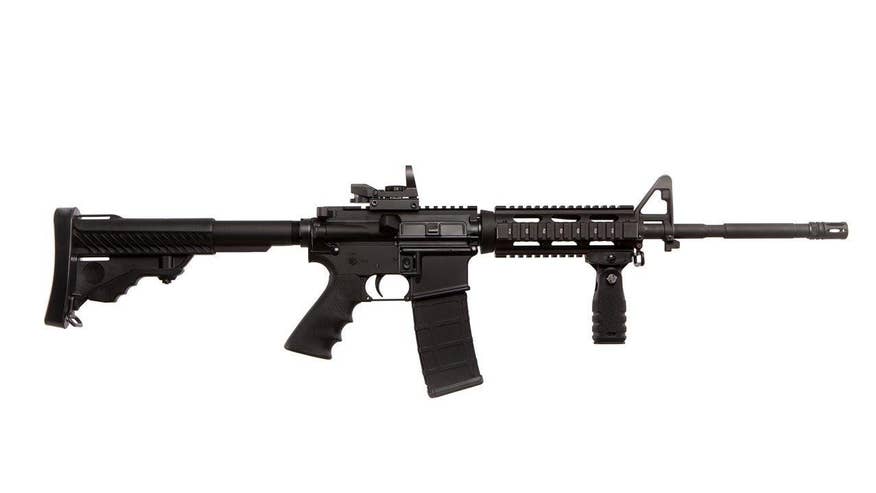 Gun rights advocates in Massachusetts are turning up the heat against the state's attorney general, who they say potentially made thousands of citizens "felons in waiting" with her recent enforcement notice that changed the legal definition of assault weapons.
The latest rally by gun rights advocates against state Attorney General Maura Healey's change attracted hundreds of people on Monday.
The Call to Action Rally featured signs that read "Healey Hurts Families" and "We Stand With GOAL." The Gun Owners' Action League, or GOAL, is the Massachusetts-based Second Amendment group that organized the rally and several others in recent weeks.
Healey's enforcement notice was posted online while the Massachusetts legislature was on break for the national party conventions. It stated that Healey's office is "stepping up enforcement of the state's assault weapons ban, including a crackdown on the sale of copycat weapons."
If a weapon meets one of two criteria—the similarity or interchangeability tests—the attorney general wrote, "it is a Copy or Duplicate (and therefore a prohibited assault weapon), even if it is marketed as 'state compliant' or 'Massachusetts compliant.'"
Click for more from The Washington Free Beacon.