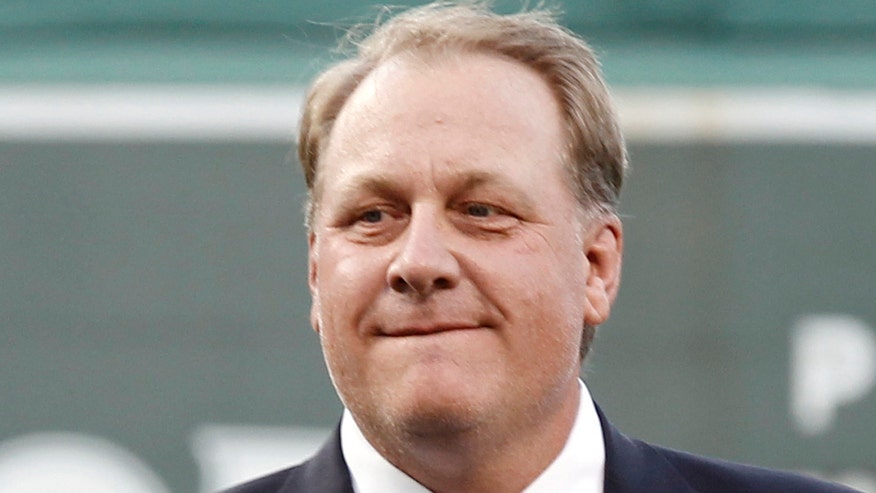 A California lawmaker with a transgender granddaughter fired a beanball at Curt Schilling, calling the former ESPN commentator and baseball great's comments on restroom access "hate-filled" and intolerant.
Democratic Rep. Mike Honda cuttingly referenced Schilling's illustrious baseball career as well as discrimination the lawmaker faced as a Japanese-American in ripping the outspoken former pitcher for posting an Internet meme critical of laws that allow transgendered people to use whatever public restroom they wish.
"As the proud grandfather of a transgender grandchild, Curt Schilling's post on social media was personal."

- Rep. Mike Honda, D-Calif.
"As the proud grandfather of a transgender grandchild, Curt Schilling's post on social media was personal," Honda, 74, said in a statement. "The Sportscaster's booth is no place for such hate filled speech fueled by intolerance and divisiveness."
Schilling, who had previously drawn fire from the all-sports network for controversial statements, was fired Wednesday after he posted the meme. The offending post showed a caricaturized apparent transgender with a caption saying "Let him in" and that anyone who objects to such a person using a women's restroom is a racist who "needs to die." Schilling later said the only contribution he added was a comment under the re-posted meme.
"A man is a man no matter what they call themselves," he wrote. "Now you need laws telling us differently? Pathetic."
After he was fired, Schilling continued to rail against his critics.
"I didn't post that ugly-looking picture," Schilling wrote in a subsequent post. "You frauds out there ranting and screaming about my 'opinions' (even if it isn't) and comments are screaming for 'tolerance' and 'acceptance' while you refuse to do and be either."
Honda, who was forced to live in a World War II-era Japanese internment camp as a young boy, referenced the most memorable moment of Schilling's baseball career, when he pitched the Boston Red Sox to a World Series championship in 2004 despite an ankle injury that left one sock visibly bloody.
"Mr. Schilling, having a bloody sock is nothing compared to being put in a prison camp for three years by my own country just because of my ancestry. I could have easily allowed this experience to harden my heart. Instead, I've dedicated my life to fighting for the expansion of civil rights for all and protecting the diversity that makes our country so rich, while you got rich playing a sports game."
ESPN suspended Schilling from the Little League World Series last year over a tweet in which he compared Muslims to Nazi-era Germans. The network announced Wednesday night that he had been fired.
"ESPN is an inclusive company," the network said in a statement. "Curt Schilling has been advised that his conduct was unacceptable and his employment with ESPN has been terminated."
An undisputed workhorse on the pitcher's mound, Schilling had a 216-146 record in a 20-year career with five teams, adding a .846 playoff winning percentage that is among the best in baseball history. He became eligible for the Baseball Hall of Fame in 2013 and this year, his fourth on the ballot, he received more than half of the votes but far short of the 75 percent needed for induction.
The Associated Press contributed to this report.