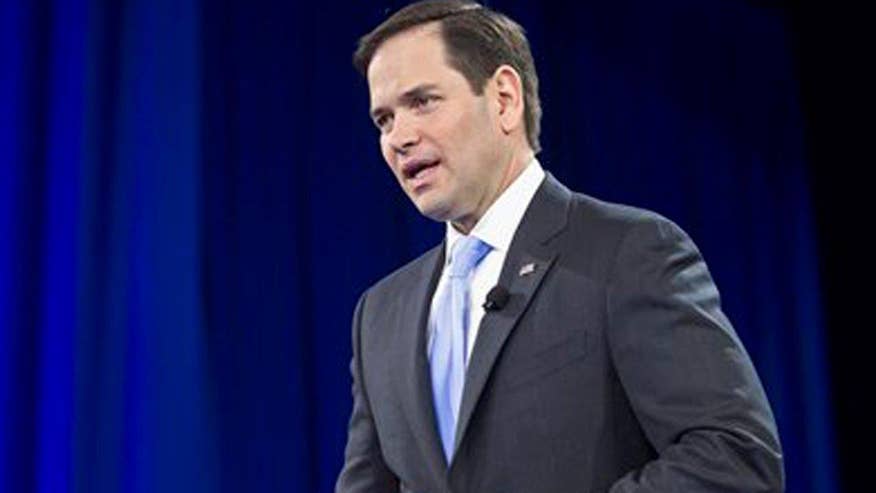 Florida Sen. Marco Rubio on Sunday won the Republican primary in Puerto Rico, his second victory in the 2016 race, according to the Associated Press.
Rubio won the Minnesota GOP Caucus on Super Tuesday and is struggling to keep his campaign alive through March 15, when his home state holds a primary in which the winner takes all 99 delegates.
Twenty-three delegates were up for grabs in Puerto Rico. Rubio was the only candidate in the four-man GOP field to campaign on the island, whose residents cannot vote in the general election.
The first-term senator trails front-runner Donald Trump and Texas Sen. Ted Cruz, in the 2016 GOP race.
Rubio had at least 70 percent of the vote with most precincts reporting, followed by Trump, Cruz and Ohio Gov. John Kasich.
Florida is widely considered a must-win for Rubo, considering that losing one's home state could be debilitating for a presidential campaign.
The Puerto Rico win should help Rubio, the son of Cuban immigrants, rally South Florida's big Latino voting bloc.