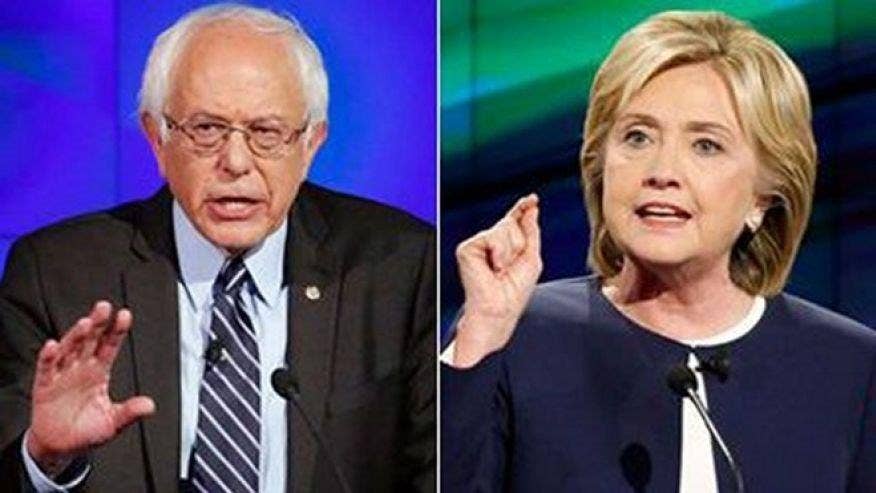 The campaigns of Democratic presidential candidates Hillary Clinton and Sen. Bernie Sanders have reportedly agreed to four additional debates, including one Thursday in New Hampshire before the state's Feb. 9 primary.
However, both camps said the agreement was not final and that Democratic National Committee had yet to give its OK.
The committee has not agreed to debates beyond the original four sanctioned ones, amid complaints from Sanders and other Democrats that Chairwoman Rep. Debbie Wasserman-Schultz, D-Fla., has limited the schedule to protect the front-running Clinton.
But in recent days, Clinton has urged the party to add the televised forums, and Sanders purportedly has accepted the invitation to debate Thursday in exchange for Clinton agreeing to three more in Spring.
The DNC did not immediately comment on the development, first reported by BuzzFeed.
The Thursday debate would fit in between Monday's Iowa caucuses and the New Hampshire primary.
The two remaining, sanctioned debates are Wisconsin on Feb. 11 and Florida on March 9.
Campaign officials said the three Spring debates would come in late March, April and May.
Clinton and Sanders, I-Vt., are in a tight race before the caucuses, and Clinton trails Sanders in New Hampshire, raising the possibility that she could lose the first two contests. Former Maryland Gov. Martin O'Malley, the third candidate and another outspoken critic of the limited debate schedule, trails both candidates by wide margins.
At a stop Saturday in Des Moines, Clinton thanked supporters for agreeing to caucus for her and said she hoped "to persuade some more of you because we've got to keep the progress going. We've got to support what President Obama has accomplished for our country."
Sanders told supporters in Manchester that the election was likely a "toss-up" and would hinge on whether he could turn out working-class and young voters.
"We will win the caucus on Monday night if there is a large voter turnout. We will lose the caucus on Monday night if there is a low voter turnout," Sanders said.
The Associated Press contributed to this report.