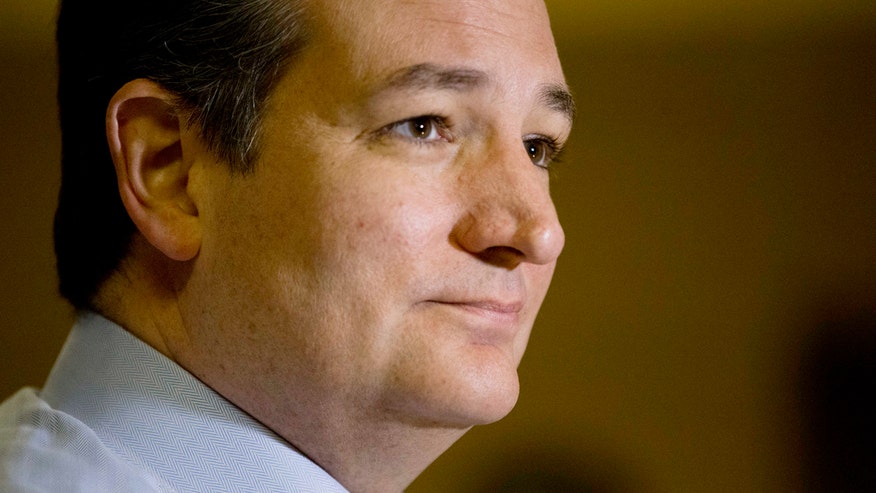 Republican presidential candidate Ted Cruz said Tuesday he believes the still-crowded GOP field is slowly becoming a "two-man race" between himself and real estate mogul Donald Trump.
Cruz said new polling shows his campaign is picking up traction, not only in the early primary states but with Republican voters nationwide.
He referred to a Quinnipiac University national poll released Tuesday that has Trump leading the field with 28 percent and Cruz close behind with 24 percent. Florida Sen. Marco Rubio has 12 percent, retired neurosurgeon Ben Carson polled at 10 percent and the other candidates were all in the single digits.
"I think this race could down to him and me ... it will come down to who has (a) conservative record and who will take on Washington," he told reporters after a campaign rally in Nashville, Tenn.
The Texas senator is nearing the end of his 12-city "Cruz Country Christmas Tour," campaigning in states voting in early primaries and caucuses that could prove crucial to winning enough delegates for the GOP nomination.
He told supporters the key to his success has been building a grassroots campaign to encourage more volunteers to join his effort and get undecided voters behind him.
"What we have seen is a steady progression - to build on a foundation of stone, not sand", he said. "You see candidates go up, then go down. We have tried to build a grassroots effort from the bottom up to [strengthen] our campaign."
Cruz stressed that if he's elected, what he says on the campaign trail won't be forgotten.
"The difference between me and the others is what I say, I will do exactly what I say," he said.
Chris Snyder is a producer for Fox News based in New York. Follow him on twitter: @ChrisSnyderFox.