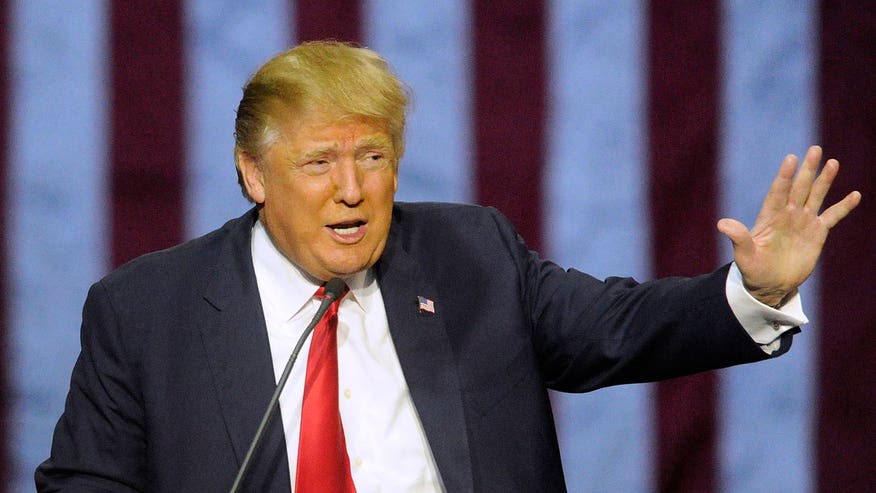 Republican presidential candidate Donald Trump said again on Saturday that he didn't mock a New York Times reporter with physical disabilities, but this time called for an apology from the newspaper and said the reporter is taking advantage of the allegation to a "horrible degree."
"I don't mock people that have problems, believe me," Trump said at a campaign rally in Sarasota, Fla.
The controversy began last weekend when Trump said at a rally in Alabama that thousands of people in New Jersey celebrated terrorist-hijacked airplanes on Sept. 11, 2001, toppling of the World Trade Center towers across the Hudson River in Manhattan.
Trump used a story by the reporter, Serge Kovaleski, then at The Washington Post, that included details about authorities detaining people for such alleged activity.
After Kovaleski essentially said his reporting didn't justify Trump's claims, Trump attack him at a rally in South Carolina, apparently imitating Kovaleski by using awkward arm motions and saying, "Uhh, I don't remember."
The front-running Trump has since said he never met, or at least doesn't recall meeting Kovaleski, even after the New York Daily News published a story Friday that appeared to show they met in the late 1980s.
"The reporter took back what he said 14 years ago," Trump continued Saturday. "Everybody knows it's true that Muslims were cheering. … The Muslims worldwide were celebrating during 9/11. And all of sudden I was mocking somebody?"
To be sure, this is not the first time Trump has faced accusations of mocking people, which now appears to have the Republican establishment and fellow 2016 GOP candidates concerned enough to mount a concerted ad-campaign effort to stop Trump from winning the nomination.
Since announcing his campaign this summer, Trump has in part suggested that the Mexican government is sending "rapists" and "drug dealers" across the border and has called primary rivals Jeb Bush and Ben Carson "low energy."
Still, the billionaire businessman leads the GOP primary with 27.5 percent of the vote, according to the most recent averaging of polls by the nonpartisan website RealClearPolitics.com. His closest primary challenger, Carson, trails by 7.7 percentage points, according to the website.