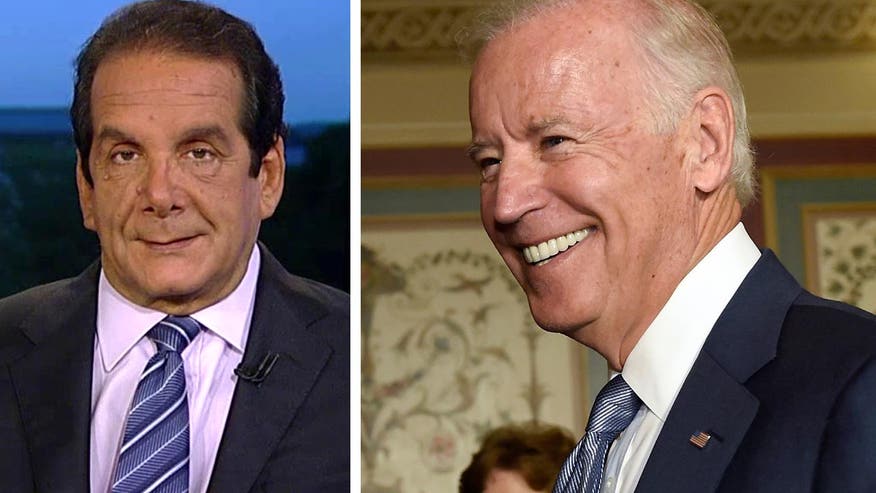 Charles Krauthammer told viewers Monday on "Special Report with Bret Baier" if Vice President Joe Biden decides to run for president, it would be to ensure a strong Democratic nominee, should political "lightning" strike current primary frontrunner Hillary Clinton.
"He wants to be standing there as the insurance policy," Krauthammer, a syndicated columnist and Fox News contributor, said, "if she is struck by something else—an act of God, meaning an act of the FBI, some indictment, [or] something just truly destructive."
Sources have told Fox News' Ed Henry that Biden is expected to announce his decision on running soon. The question is whether Biden will announce before or after Clinton testifies Thursday on Capitol Hill before the House Select Committee on Benghazi.
"The timing is incomprehensible, it's only explainable by saying 'it's Biden,'" Krauthammer said.