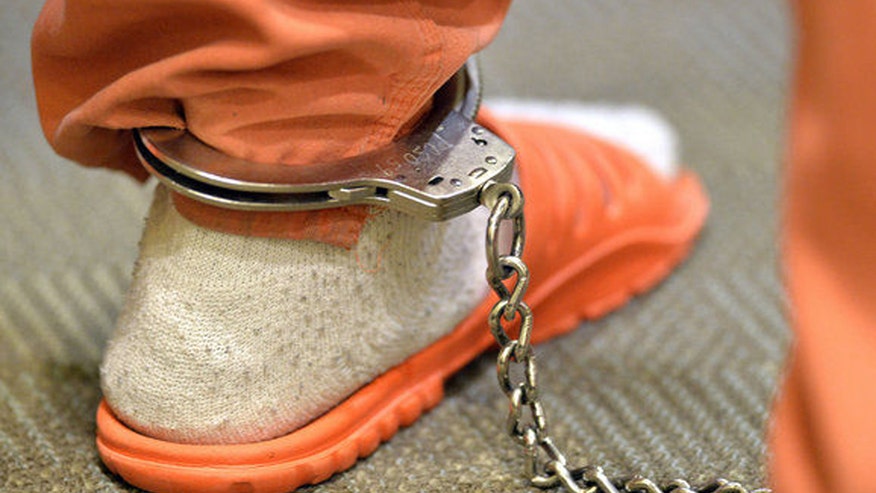 The Justice Department will release some 6,000 inmates from federal prisons beginning at the end of the month as part of new sentencing guidelines for drug crimes established last year, a federal law enforcement official confirmed Tuesday to Fox News.
The new drug sentencing guidelines from U.S. Sentencing Commission, which are intended to reduce penalties on certain nonviolent drug offenders, also applies to any future offenders.
The U.S. Sentencing Commission decided in July 2014 that close to 50,000 federal inmates locked up on drug charges would be eligible for reduced sentences. The new sentencing guidelines took effect on Nov. 1, 2014.
The commission's action is separate from an effort by President Obama to grant clemency to certain nonviolent drug offenders, The Washington Post first reported Tuesday.
The timeframe for release by the Bureau of Prisons is Oct. 30 through Nov. 2, an official told Fox News.
The agency was given one year to prepare for the release of these inmates, which will be one of the largest one-time releases of federal prisoners ever, according to a federal law enforcement official.
While "a majority" of the inmates granted release will be transferred to halfway houses and, in certain cases, drug rehabilitation centers, approximately one-third will be handed over to ICE to face possible deportation, according to an official.
The individuals released at the end of the month will also face a normal probationary period and supervised release.
Under the new guidelines, inmates who were deemed eligible under the new rules could apply for release, according to a law enforcement official.
Each case was then reviewed by a federal judge in the district in which the inmate's case was tried in order to determine whether it would be beneficial to public safety to grant the prisoner early release.
"Even with the Sentencing Commission's reductions, drug offenders will have served substantial prison sentences. Moreover, these reductions are not automatic," Deputy Attorney General Sally Yates said in a statement. "Under the Commission's directive, Federal judges are required to carefully consider public safety in deciding whether to reduce an inmate's sentence."
Fox News' Matt Dean contributed to this report.