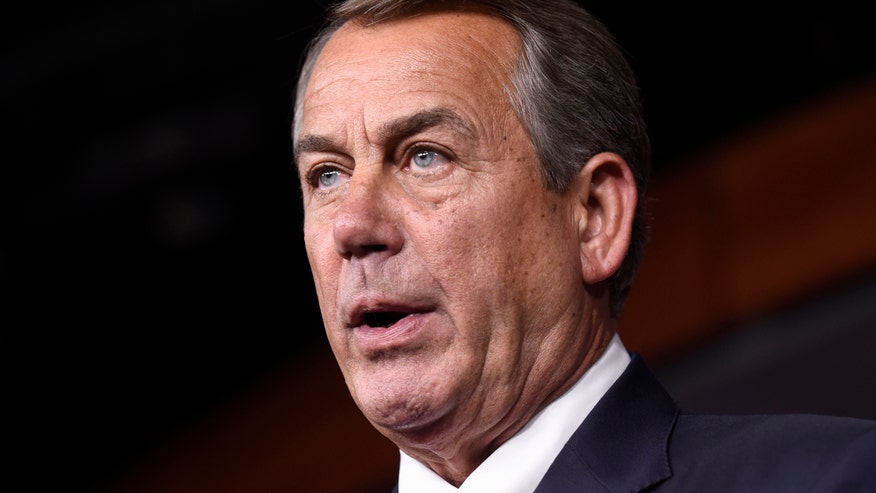 Facing yet another mutiny from the conservative wing of the GOP, House Speaker John Boehner held an emotional meeting with Republican lawmakers on Friday morning and told them that he would step down at the end of October.
The Ohio senator took over the speakership in January 2011. In the last 18 months, he has staved off a number of challenges to his leadership, most recently trying to figure out a way out of a potential shutdown of the federal government over a budget bill that includes funding for Planned Parenthood.
Rep. John Mica told the Associated Press that Boehner "just does not want to become the issue. Some people have tried to make him the issue both in Congress and outside."
Asked about the speaker's resignation at a press conference, conservative firebrand Sen. Ted Cruz (R-Texas) told reporters, "There's a frustration across this country. It is volcanic, and it's not complicated to understand why. Every election [Republican leaders] promise to fight for conservative principles, and then they don't fight."
Rep. Ileana Ros-Lehtinen (R-Florida) defended Boehner's leadership and said he did a lot of good for the party.
"John has been an incredible leader for our Republican Conference and a tremendous Speaker for our Congress since 2011. Ever since coming to Washington, John has worked in a bipartisan manner to help create jobs and restore American leadership."
Boehner's move took place just 24 hours after Pope Francis addressed a joint meeting of the U.S. Congress, an event that Boehner, a practicing Catholic, was deeply involved in bringing about. He was visibly weeping as he stood next to the pontiff.
According to the New York Times, the Speaker had a private audience with Francis before the pontiff spoke to the lawmakers. The subject of the discussion is not known.
The Associated Press contributed to this report.